Author: Marko Ayling
Publish date: 2023-03-16 22:30:22
mexiconewsdaily.com

Read all
Zona Maco has evolved from the upstart of Mexico City's art scene into the largest art fair in Latin America, and one of the most important in the world. Last month the fair celebrated its 19th anniversary with a cosmopolitan flair that confirmed its rightful place on the world stage – and the changing face of the Mexican capital. 
Since its founding in 2004 by Mexican designer Zélika García, Maco (from "México Arte Contemporáneo") has always had global ambitions. When it started, the Mexican contemporary art scene was at a pivotal juncture; collecting was less common and some of today's leading galleries were just coming onto the scene.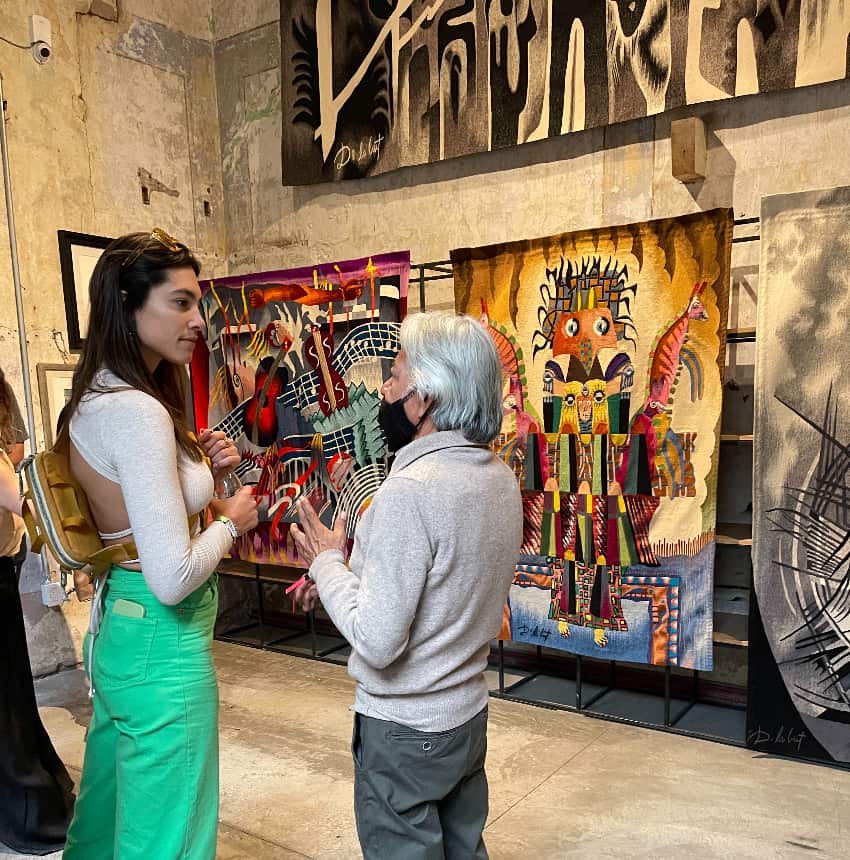 Zona Maco – which now includes design, antiques and photography – has since spawned Art Week, a citywide celebration hosted every February alongside the event that includes other art fairs like BADA in Campo Marte, the Feria Material in Expo Reforma and Salón Acme in Proyecto Público Prim in Juárez.
"In the last decade, Zona Maco has become the flagship art fair of Latin America," says Antea Martín, part of the curation team at Haab, a co-working space and art venue in Condesa.
Maco was the last "normal" event in 2020 before COVID-19 shut down the city. The event was canceled in 2021, and returned in February of 2022 as Mexico City was coming out of lockdowns, and witnessing a rise in popularity with foreign remote workers. 
"During the pandemic, the art market came to a standstill," says Antea. "But with the increase in tourism and digital nomads, Mexico City has become a very important international hub and this year we saw more foreigners – both serious collectors and more casual art lovers."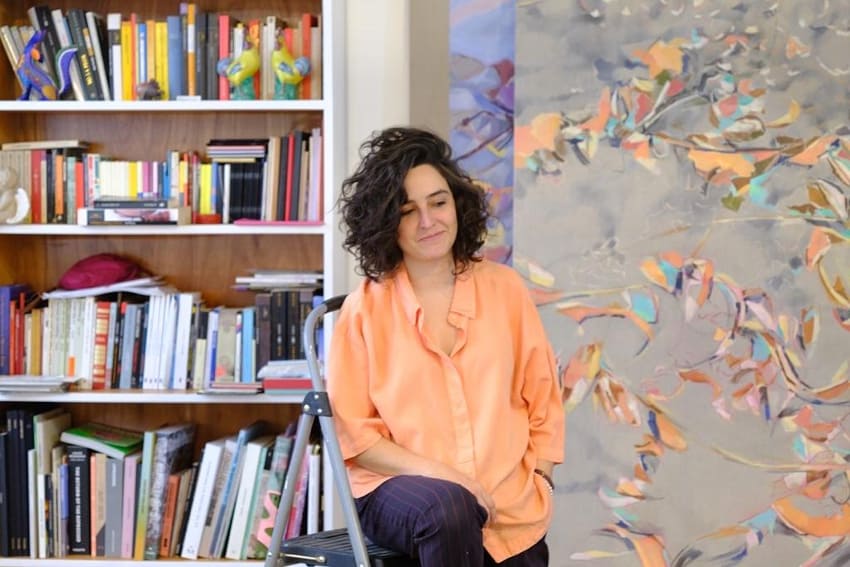 By the time the 2023 edition opened its doors, Mexico City had become the darling of the global post-pandemic zeitgeist, brimming with foreign visitors and new permanent residents. Zona Maco highlighted this foreign presence – both in the audience, and those contributing to the fair's cosmopolitanism.
"This year's atmosphere was more international and diverse," says Andrea Romero, a visual artist who had a solo show in Salón Acme this year. This year, Zona Maco hosted 210 exhibitors from 26 countries – 49% of the exhibiting artists were foreign.
"This can definitely have a positive impact on the art market," she said, noting that she had sold pieces to clients from Brazil, Ecuador, and beyond. "This is going to shake up the established markets as new buyers create change." 
The Zona Maco fair was held in the Centro Citibanamex in Miguel Hidalgo, but much of the action was in the unofficial gallery openings, parties, and pop-ups taking place across the city alongside Art Week. From Colonia Roma to Coyoacán, Centro to Santa María la Ribera, the streets of Mexico City were abuzz with conversations in dozens of languages. Zona Maco is now on the map for globetrotting art lovers.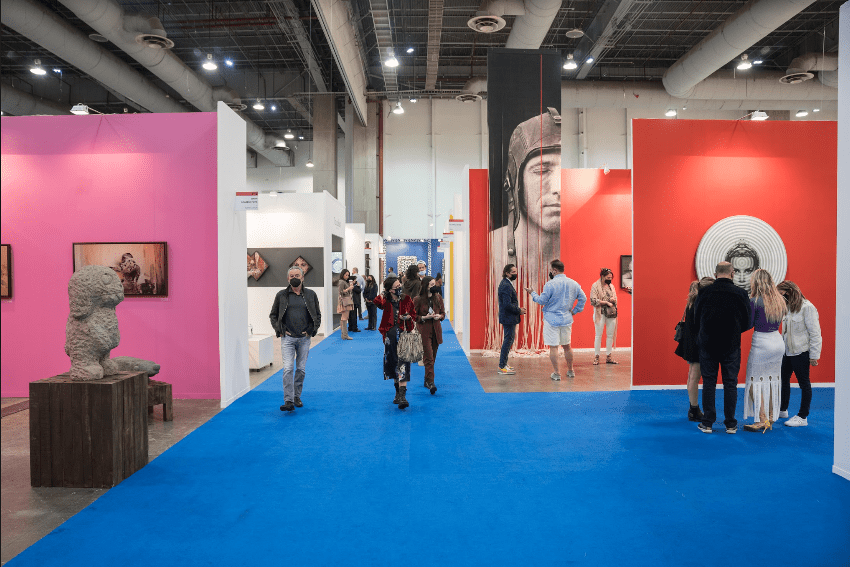 But does the presence of foreigners alter the essence of Art Week, or enrich it? 
"It's a different community that's coming now," says Cara Araneta, a Mexico City resident from San Diego who explained to me the changes she has seen over the last four years. "My friends in the U.S. didn't even used to know what Maco was – now they are talking about going to 'pre-Maco' in Guadalajara." 
Cara says the city's rising popularity has overlapped with an increase in art tourism that has made cities like Miami come alive during events like Art Basel. For many casual art fans, Zona Maco is yet another reason to visit a city at the top of many bucket lists. But even though Maco isn't as big as other art fairs, Cara says that is actually part of the appeal. 
"The art world is much more accessible here," says Cara. "You can't just show up to events in Art Basel or Salone in Milan. But in Mexico City, you can."
This increase in awareness cuts both ways. Since the pandemic, foreign remote workers have flocked to Mexico City's most charming colonias. Rising rents have led many to worry that this foreign influx could price out locals and alter the city's social fabric. 
"Zona Maco's popularity brings Mexico City and Latin American art to the forefront," says Cara. "But on the other hand, it's becoming more about tourism, with spaces dedicated to that. And prices follow suit." 
A case in point was Salón Acme, the event space adjacent to Taberna Prim in the trendy Juárez neighborhood. Weekend day passes were $350 pesos and the hip young crowd seemed to be checking out each other as much as the art on the walls. With the Soho House social club set to open nearby later this year, the chic, cosmopolitan crowd felt like a taste of the gentrification sure to follow. 
Some of the most vulnerable to this gentrification are the artists who make the city's art scene so vibrant. Priced out of Roma, Condesa, and Juarez, some artists even whisper about leaving the city entirely. But there are many foreign artists eager to tap into the city for inspiration and contribute to the vibrant scene in ways they can't back home. 
I spoke with Barry Silver, a 59-year-old yogi-turned-artist from New York who came to Mexico from Venice Beach during the pandemic after feeling "a deep mystical connection to Mexico in my own personal mythology." He first went to Oaxaca to work with a local printer on a series of collage books. But when he visited Zona Maco in 2022 to debut his latest work – a bespoke tarot deck – he felt called to stay in Mexico City in pursuit of his art. A year later, Barry was participating in Art Week himself, serving hot tea from his self-designed pop-up chai stand at Haab Project's Zona Maco event in Condesa.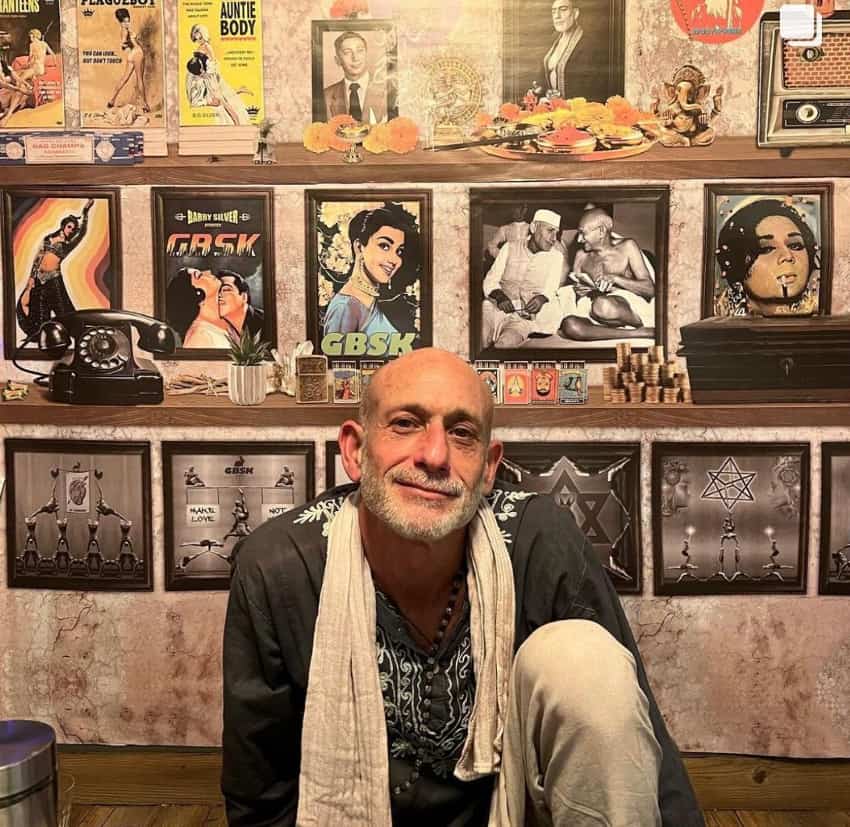 "As an artist, it's actually kind of rare to meet with your audience on-site," says Barry, who drew tarot cards for passers-by while displaying the original 25-year-old cut-and-paste journals he created over 12 years of travels through India and Asia.
"There's such a magic in Mexican culture," he adds. "Art and creation are so tied into the culture that you can get inspired and tap into the stream that exists here."
Of course, artists aren't the only foreigners setting up shop in Mexico City. There has been an explosion of gallery openings in recent years, many of them foreign-owned or operated. Big names include L.A. gallery Morán Morán's new space in Polanco and Mariane Ibrahim's third gallery (her other two are located in Paris and Chicago). But many younger and less established gallerists are also finding opportunities to build something in Mexico.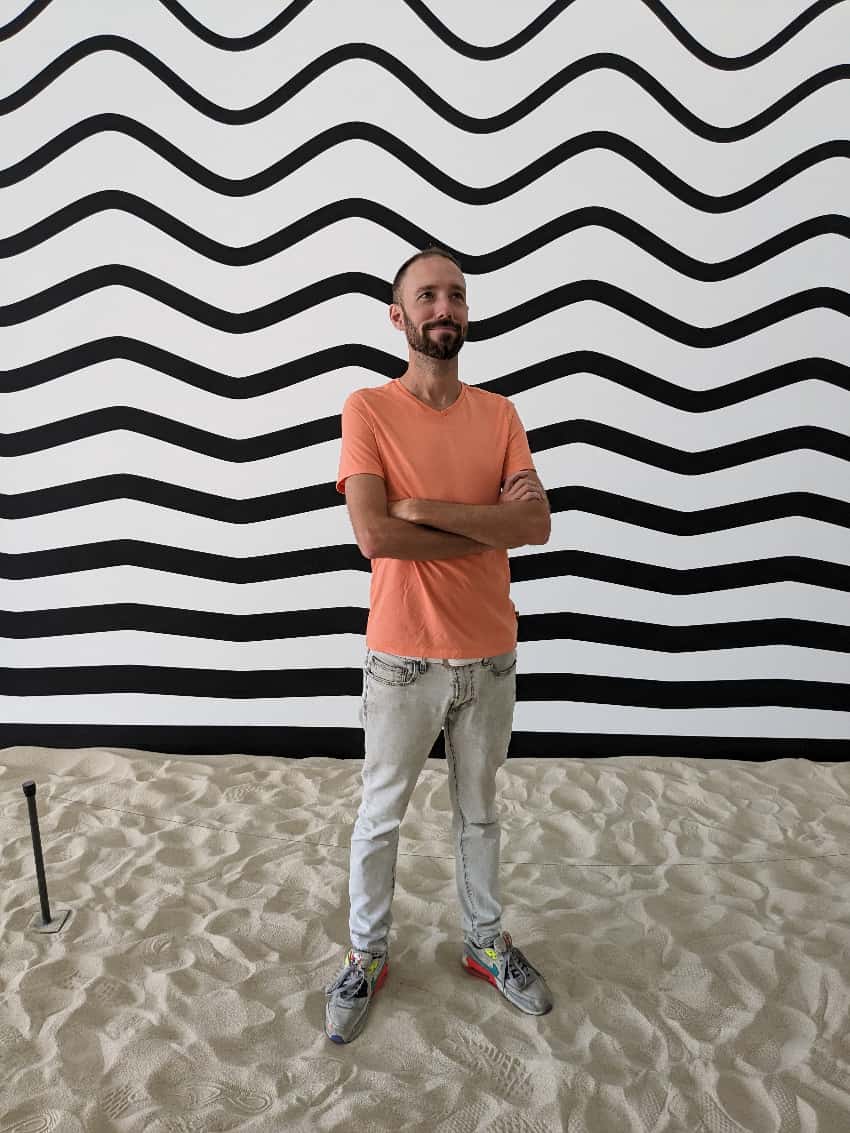 Graeme Luey transplanted his #Hashtag Gallery to Mexico after 10 years in Toronto. COVID-19 lockdowns in Canada drastically curtailed the options for the award-winning gallery, and after a trip to Mérida in January 2021, Luey felt inspired to relocate. After building a 700+ member WhatsApp group, Luey is trying to bring people from online chats into real-life spaces, where his team supports emerging artists with a place to showcase their work or partake in workshops. 
How these new galleries will help local artists is less clear. The concurrent arrival of foreign artists, galleries, and tourists risks creating cultural bubbles detached from the vibrant artistic traditions that make Mexico so culturally rich.
One thing is certain – the art market is red-hot. Visitors want souvenirs and recent arrivals need to decorate their homes. Galleries in the trendiest neighborhoods have seen foreign sales increase dramatically, with work priced in dollars – or even bitcoin. 
While the problems that come with digital nomad migration seem to stem from a lack of regulation, Zona Maco is an example of the opposite – a meticulous curation of Mexico's best art, design, and photography presented proudly to the world. And as more foreign artists flock to Mexico for inspiration, perhaps the fair's mission of highlighting emerging local talent is precisely what is needed.
Marko Ayling is a life-long traveler and the creator and host of Vagabrothers, one of the most trusted and popular travel shows on YouTube, with 1M+ subscribers worldwide. He now writes "The Missive" on Substack, a weekly dispatch of travel tales, reading recommendations, and curated cultural recommendations.