Author: Daniel Welsh
Publish date: 2023-03-18 04:27:31
www.huffingtonpost.co.uk

Read more
Most of The Last Of Us' action centered around just two characters as Joel and Ellie attempt to travel across an apocalyptic America in the middle of a decades-spanning zombifying pandemic.
But over the course of season one's nine episodes, the show introduced us to a series of recurring characters and one-off guests, many of whom TV fans might recognise from their past projects.
With the first series now over (don't worry, folks, a second is already in the works!), here's where you may have seen the stars of The Last Of Us before…
Pedro Pascal as Joel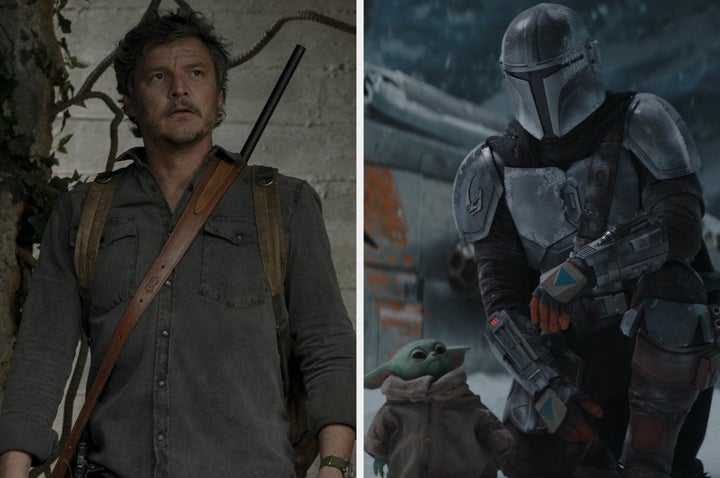 Pedro Pascal takes the lead as Joel in the post-apocalyptic drama, but he'd already appeared in a series of hit shows by the time he landed the role.
Bella Ramsey as Ellie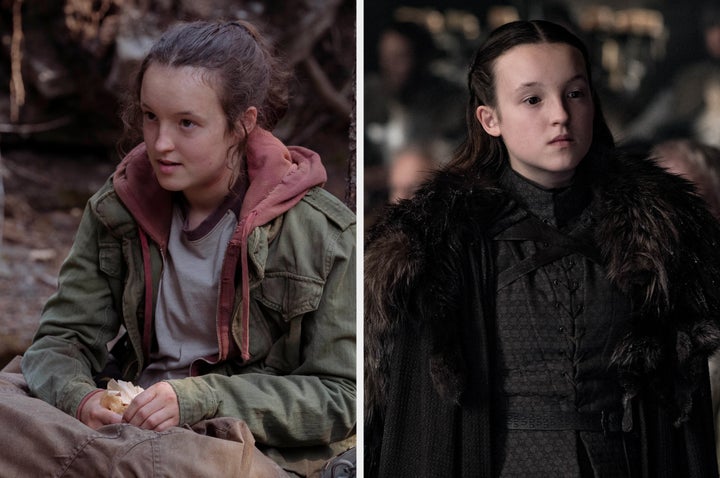 Like her friend and co-star Pedro Pascal, Bella Ramsey also appeared in Game Of Thrones. She began her career as a child star, portraying Lyanna Mormont in three seasons of the hit fantasy show.
Her additional credits include the 2017 CBBC adaptation of The Worst Witch, the drama Becoming Elizabeth and the title role in Lena Dunham's historical comedy Catherine Called Birdy.
Gabriel Luna as Tommy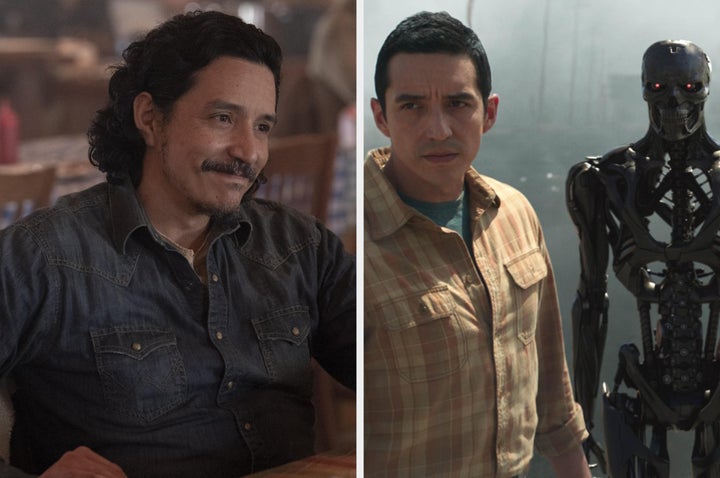 Gabriel Luna appeared in two episodes of The Last Of Us, portraying Joel's still-hopeful brother Tommy.
Before The Last Of Us, Gabriel shared the screen with Arnold Schwarzenegger and Linda Hunt in the 2019 Terminator sequel Dark Fate, and portrayed Ghost Rider in the TV adaptation of Marvel's Agents Of S.H.I.E.L.D., which bagged him a nomination at the Teen Choice Awards in 2017.
He also took the lead in the short-lived US show Matador, and three episodes of the hit drama True Detective.
Rutina Wesley as Maria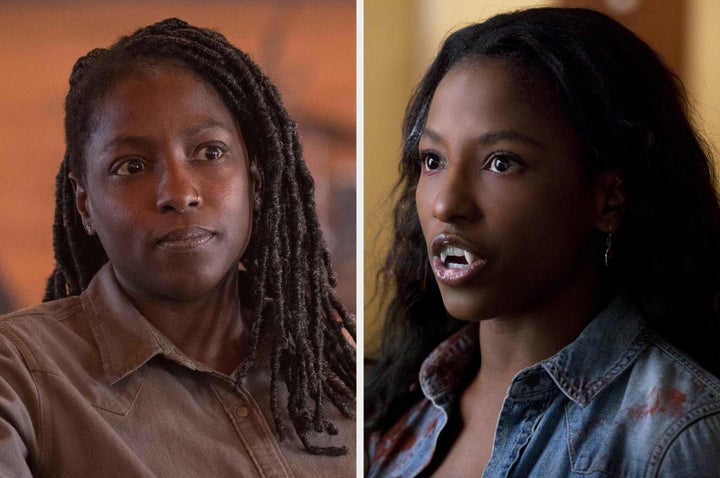 Before joining The Last Of Us as Tommy's pregnant partner Maria, Rutina Wesley played Tara Thornton in all seven seasons of the vampire drama True Blood.
She also played the lead in Ava Duvernay and Oprah Winfrey's series Queen Sugar and a recurring role in Hannibal, as well as acting in one episode of another zombie drama, The Walking Dead.
Nico Parker as Sarah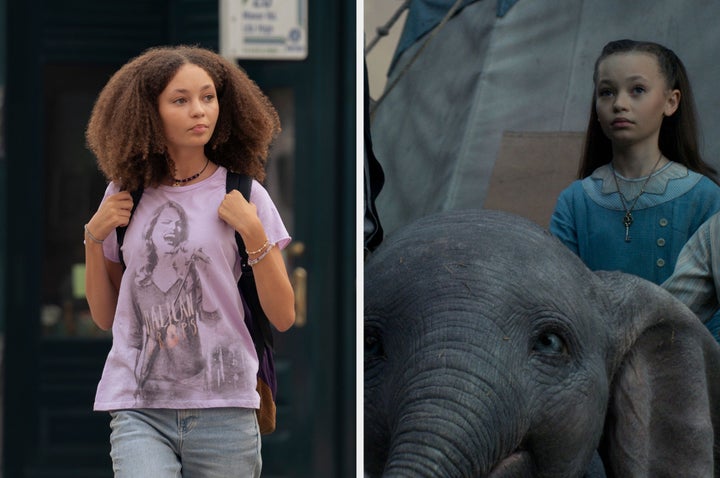 Nico Parker played Joel's on-screen daughter in two episodes of The Last Of Us.
At just 18 years old, the British performer doesn't have too many credits to her name just yet, but you may have previously seen her in Tim Burton's live-action remake of Disney's Dumbo or the dark thriller The Third Day.
Anna Torv as Tess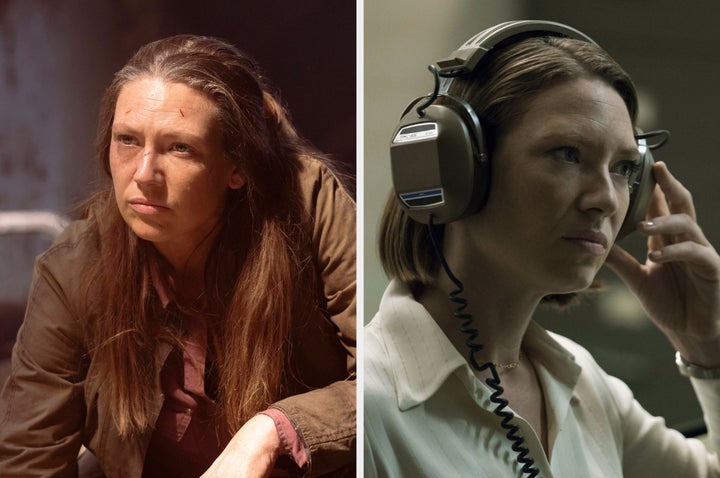 Joel's smuggling partner Tess is portrayed by Anna Torv, who you might have seen in the BBC drama Mistresses, the thriller Mindhunter or the sci-fi series Fringe.
For her portrayal of Olivia Dunham in Fringe – produced by JJ Abrams of Lost and Star Wars fame – Anna was nominated for a Critics' Choice Award in the Best Actress In A Drama category.
Melanie Lynskey as Kathleen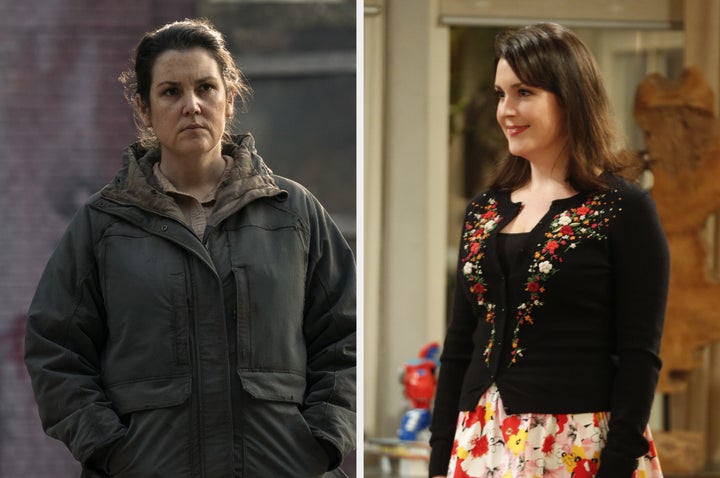 Unlike most of the characters we meet over the course of The Last Of Us, Kathleen – played by Melanie Lynskey – did not appear in the original video game, and was instead made up specifically for the TV series.
Born and raised in New Zealand, Melanie's eclectic CV includes the sitcom Two And A Half Men and, more recently, the gripping drama Yellowjackets.
She's also appeared in films like But I'm A Cheerleader, Coyote Ugly, Up In The Air, The Perks Of Being A Wallflower and the Netflix disaster movie Don't Look Up, playing Leonardo DiCaprio's on-screen wife.
Merle Dandridge as Marlene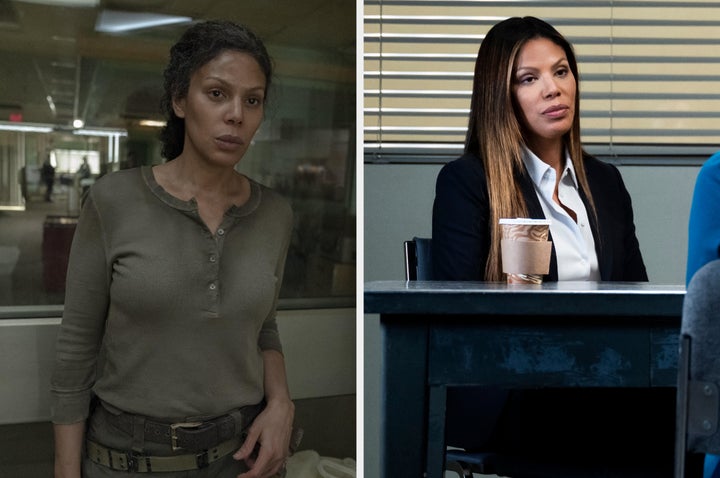 As well as her on-screen work, Merle Dandridge has appeared in multiple Broadway productions, including Jesus Christ Superstar, Rent and Disney's Tarzan.
Her film and TV credits have included the twisting drama The Flight Attendant, the action series Station 19 and 24. If seeing her in character gave you déjà vu, that'd be because she originated the role of Marlene in the original Last Of Us video game, and reprised the role in its 2020 sequel.
Merle also won a Bafta for her voice work in another game, Everybody's Gone To The Rapture.
Scott Shepherd as David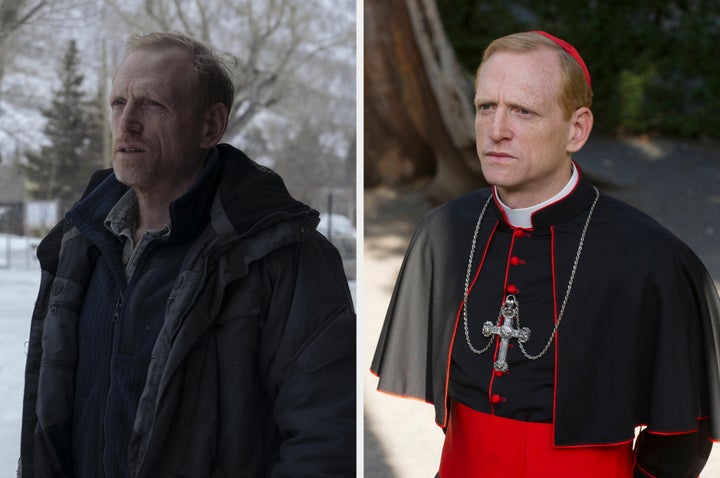 As a central figure in an apocalyptic cannibalistic cult, Scott Shepherd's performance as David was a key figure in The Last Of Us' penultimate episode (and famously met a sticky end at the hands of Ellie).
Scott's other TV work includes The Young Pope, True Detective and Bluff City Law.
Troy Baker as James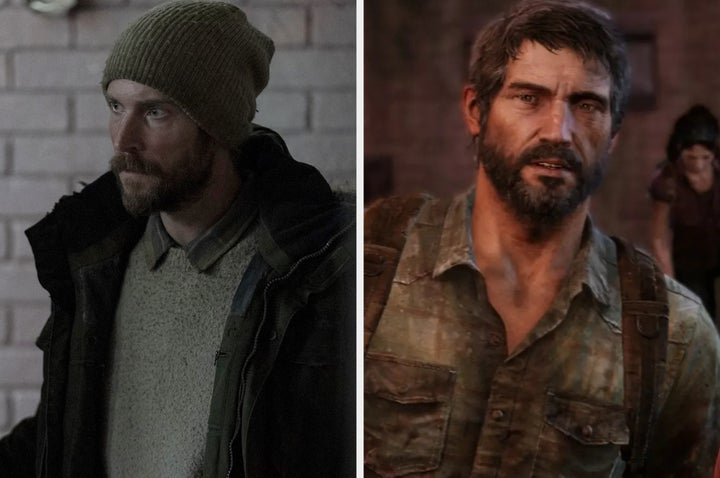 Scott was joined by Troy Baker in his episode, playing James, David's right-hand man.
Troy Baker will be a familiar name to fans of the original Last Of Us video game, as he portrayed protagonist Joel – played by Pedro Pascal in the series – via voice acting and motion capture.
Outside of The Last Of Us, Troy has voiced iconic characters like Conan The Barbarian and Loki in various media, and has impressively also lent his voice to Batman, Robin, The Joker and Two-Face at different stages of his career.
Murray Bartlett as Frank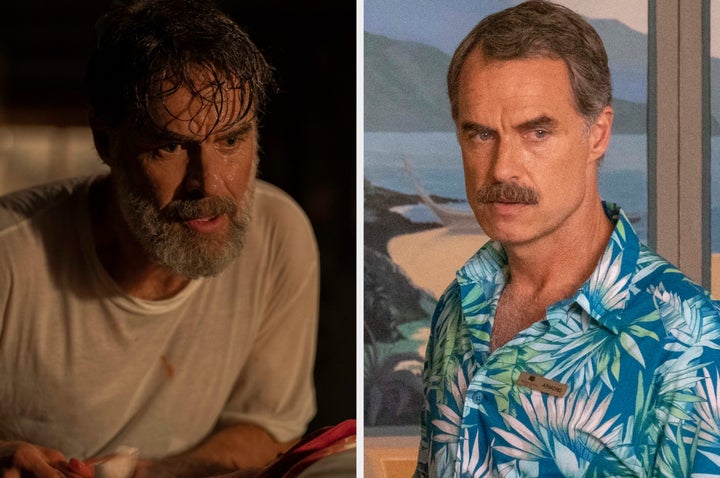 Frank and Bill's tragic love story took centre stage in the third episode of The Last Of Us, with Murray Barlett playing the former.
The White Lotus fans will recognise Murray for his Emmy-winning performance as the hapless hotel manager Armond, but his other TV credits include Looking, Tales Of The City, Welcome To Chippendales and one very memorable episode of Sex And The City.
Nick Offerman as Bill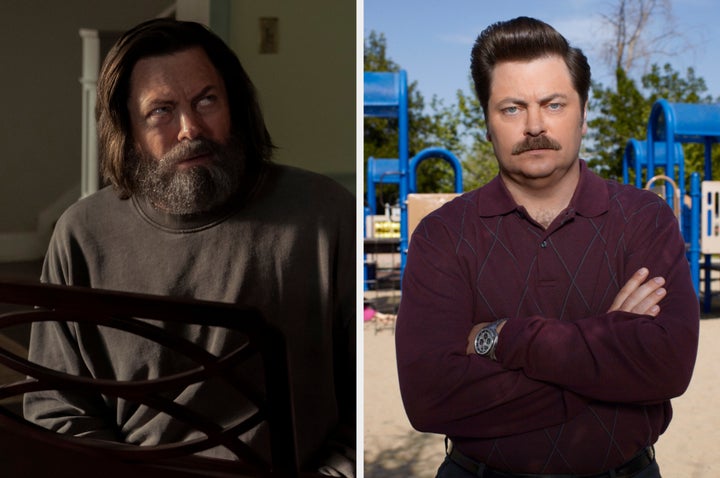 Opposite Murray Bartlett was Nick Offerman as Frank's husband Bill.
Primarily known for his comedy work, Nick has appeared in everything from Pam & Tommy and Fargo to A League Of Their Own and Will & Grace, in which he shared the screen with his wife, Megan Mullally.
However, he's undoubtedly best known for his role as Ron Swanson in the much-loved sitcom Parks And Recreation.
Storm Reid as Riley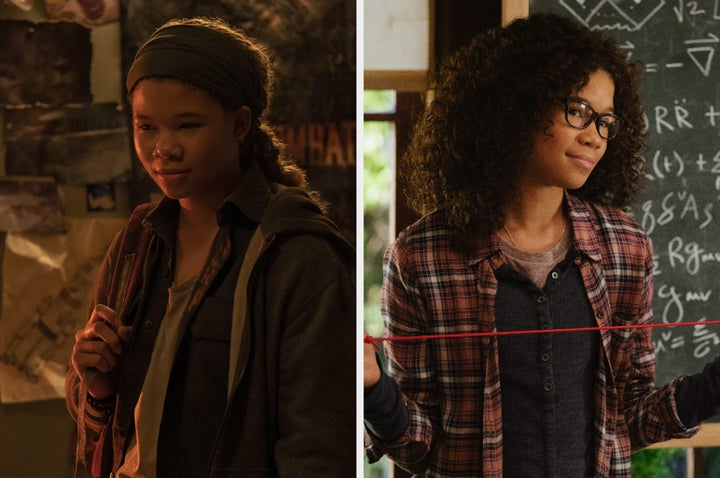 Storm Reid had her breakthrough moment as a teenager, when she appeared in Disney's A Wrinkle Of Time with stars like Reese Witherspoon, Oprah Winfrey, Mindy Kaling and Gugu Mbatha-Raw.
You may have also seen her in Euphoria, playing Zendaya's on-screen sister Gia, The Invisible Man, The Suicide Squad or Jay-Z and Beyoncé's star-studded Family Feud music video.
John Hanna as Dr Newman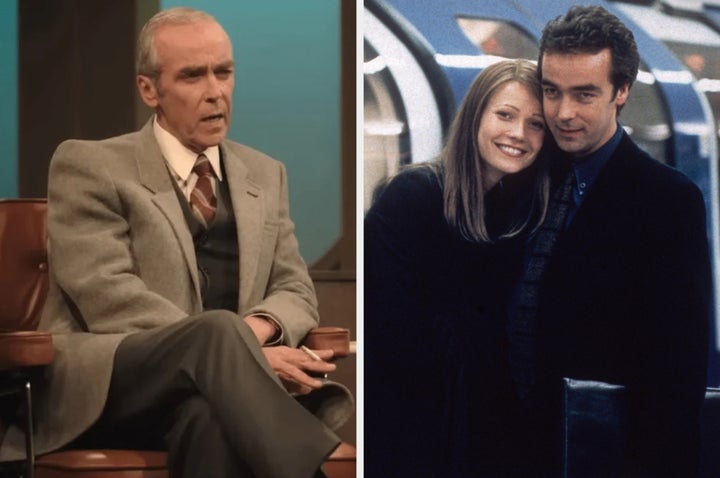 John Hanna's appearance in The Last Of Us may have been brief, portraying a health official who gives an early warning about the potential for a deadly outbreak in a flashback sequence, but it was a memorable one all the same.
In the early 90s, the Scottish performer was nominated for a Bafta for his performance in Four Weddings And A Funeral, which was followed by roles in Sliding Doors, Sliding Doors, Resurrection Man and the Mummy trilogy.
He's also the narrator of the BBC reality show Race Across The World.
Ashley Johnson as Anna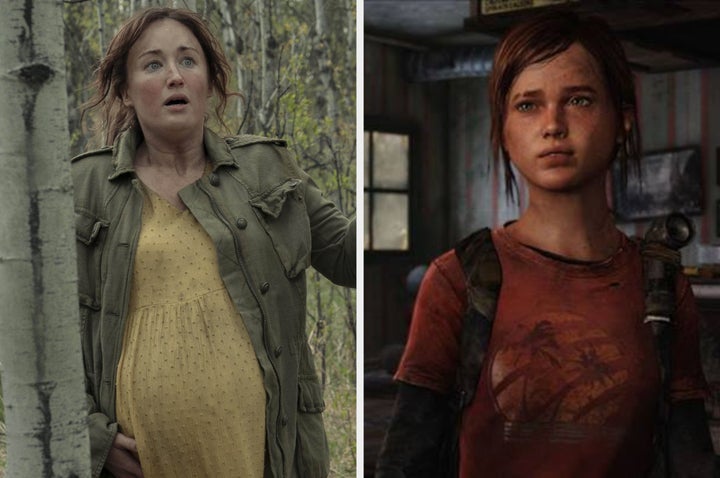 The Last Of Us introduced Ashley Johnson in the finale, with her role as Ellie's mum providing a full-circle moment, as she originated the role of Ellie in the first Last Of Us video game.
Prior to this, she was best known for playing Chrissy Seaver in Growing Pains and voicing Gretchen Grundler in Recess.
Her other on-screen roles include the films The Help, The Killing and the 2012 film The Avengers.
Author: Daniel Welsh
Publish date: 2023-03-18 04:27:31
www.huffingtonpost.co.uk

Read all