Author: MND Staff
Publish date: 2023-05-24 21:07:48
mexiconewsdaily.com

Read all
Seven people have been reported injured after a state oil company pipeline exploded in México state on Wednesday afternoon.
The blast occurred at the presumed site of an illegal tap on a Pemex gas pipeline in Polotitlán, a municipality in northern México state that borders both Querétaro and Hidalgo.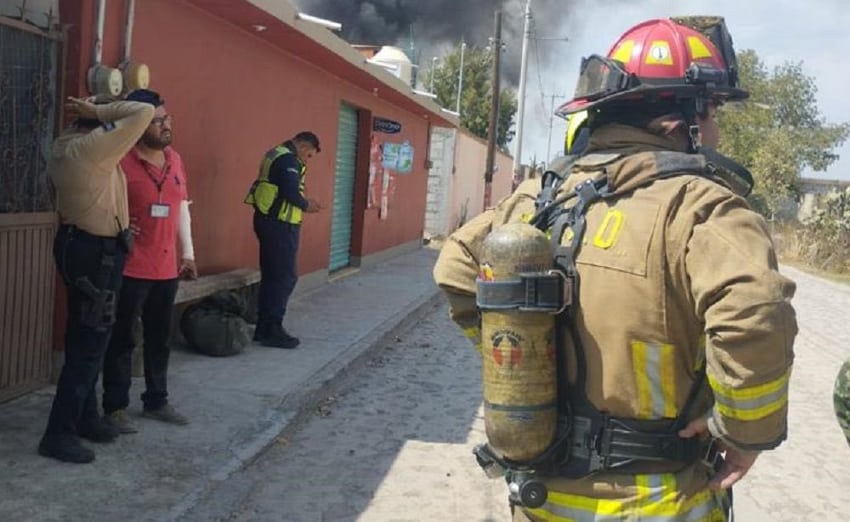 Polotitlán Mayor Teresa Sánchez Bárcena said that three of the seven people injured are local Civil Protection personnel who responded to the explosion. The victims suffered burns and were taken to a local hospital, according to municipal authorities.
Video footage showed large flames and thick clouds of black smoke emanating from the pipeline.
Sánchez said in a video message that residents of the communities of El Tesoro, where the explosion occurred, and Celayita had evacuated. Shelters were set up to accommodate those with nowhere to go.
Sánchez said that authorities of all three levels of government responded to the explosion and that the situation was being brought under control.
La explosión de un ducto de Pemex ubicado en la comunidad denominada El Tesoro en Polotitlán Estado de arrojó un saldo de 7 personas lesionadas por quemaduras de acuerdo a los primeros informes de fuentes en el lugar se realizaba robo de combustible. pic.twitter.com/QX1gDFxPwV

— Angel Hernandez (@patrakin) May 24, 2023
Explosions along Pemex pipelines due to leaks are fairly common as crime gangs perforate the lines to steal petroleum and gas.
The deadliest incident in recent years was an explosion in January 2019 at a gasoline pipeline in Tlahuelilpan, Hidalgo, that claimed 137 lives.
With reports from El Universal, Milenio and Aristegui Noticias