Author: Laura Chung
Publish date: 2023-05-24 10:01:00
www.theage.com.au

Read all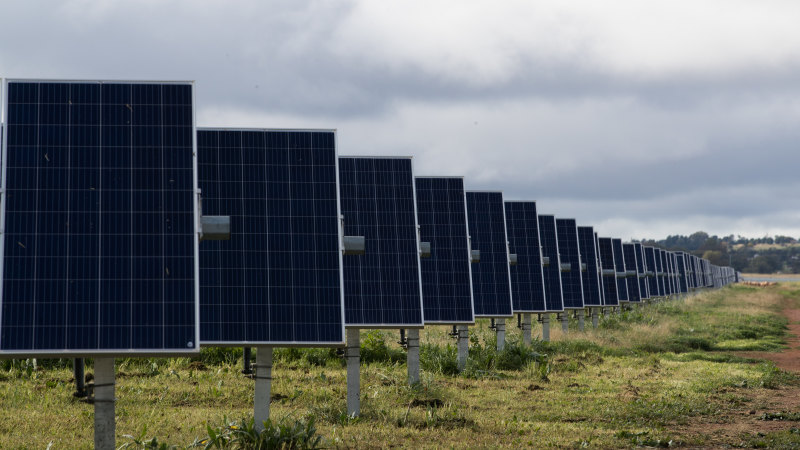 Projects with increased delays include the central west Orana REZ and New England REZ. The Hunter Valley REZ previously had no estimated timeframe.
Loading
She added that as energy minister she wanted to be upfront about costs, timeframes and the challenges of the energy transition.
"My focus as energy minister will be to make sure that the road map is fit for purpose so that costs can be contained and infrastructure can be built as soon as possible," she said.
The state government is racing to get more renewable energy, network and storage projects online to curb any possible energy shortfalls before the scheduled retirement of four out of five NSW coal-fired power stations over the coming decade.
Of particular concern will be Origin's Eraring coal-fired power station, which is set to close as early as 2025. It comes after Liddell – the state's oldest coal-fired power station – closed last month.
Perhaps one of the biggest concerns for the government and market will be ensuring reliable energy as coal-fired power stations are taken offline. But politicians and industry – including the Australian Energy Market Operator (AEMO) – have tried to ease concerns that with enough investment in renewables, lights will remain on.
Loading
For example, Sharpe has previously said that while the state will cope with the closure of Liddell, ongoing effort was needed to continue attracting investment in renewables.
"My job is to keep the lights on and to make that transition as quickly as possible. None of us want the coal-fired power plant being open longer than it needs to be, but we've also got a responsibility to make sure that households and businesses can go about their business," she said last month.
The government has announced it will establish an energy security corporation: a publicly owned company that will accelerate renewable energy production.
Get to the heart of what's happening with climate change and the environment. Our fortnightly Environment newsletter brings you the news, the issues and the solutions. Sign up here.
Author: Laura Chung
Publish date: 2023-05-24 10:01:00
www.theage.com.au

Read all