Author: Emma Breheny
Publish date: 2023-05-25 01:54:51
www.theage.com.au

Read all
A steady downturn in trade has led to the decision to close the Mediterranean-influenced restaurant.

Anchor, a Mediterranean-accented neighbourhood restaurant in Melbourne's south, has announced it is closing its doors. Its last service will be Saturday, June 3.
Owners Rosalin and Oliver Virnik say the decision was made because of a steady downturn in trade since the start of the year.
"People who can afford to are travelling or staying in holiday homes, while many others have tightened their belts due to the current economic conditions," says Rosalin.
The couple opened the Elwood restaurant in November 2021, following the closure of Geoff Lindsay's Dandelion. Previously, the Virniks ran Curly Whiskers, a much-smaller French dining room, in Brighton.
Good Food's Dani Valent reviewed Anchor a month after it opened, praising the kitchen's sourcing and preference to let the produce do the talking. Rosalin had a career in large-scale food production before jumping ship to restaurants in 2016, bringing a passion for provenance of ingredients.
"The decision to close Anchor has been bittersweet"

Rosalin Virnik
Last year, the restaurant became the first in Australia to serve locally grown sesame seeds, a burgeoning industry in the north of the country.
Anchor's menu included king prawns with ras el hanout cream, lamb shoulder with baba ghanoush, and baklava with lavender gelato.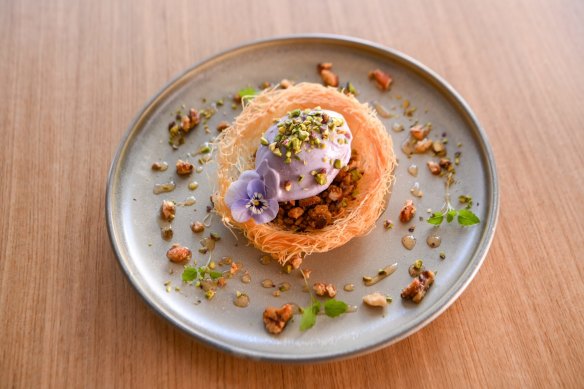 "The decision to close Anchor has been a bittersweet one for us," says Rosalin. "This restaurant was going to be the fulfilment of our dream and we gave it our all. To some extent there is a sense of relief because the constant setbacks and challenges are coming to an end."
The Virniks say they intend to explore new ventures in the food industry.
For their final weeks of service at Anchor, they will offer the usual menu.
133 Ormond Road, Elwood, 03 9531 4900, anchorelwood.com.au
Restaurant reviews, news and the hottest openings served to your inbox.
Author: Emma Breheny
Publish date: 2023-05-25 01:54:51
www.theage.com.au

Read all