Author: Joseph Sorrentino
Publish date: 2023-05-22 17:36:16
mexiconewsdaily.com

Read all
I woke up Sunday morning to a world turned gray.
For the last couple of weeks, everything inside and outside my home has been coated with a thin layer of black ash, courtesy of Popocatépetl, the active volcano that's about 10 miles from my home in Chipilo, Puebla. He's been spewing ash almost constantly since early May.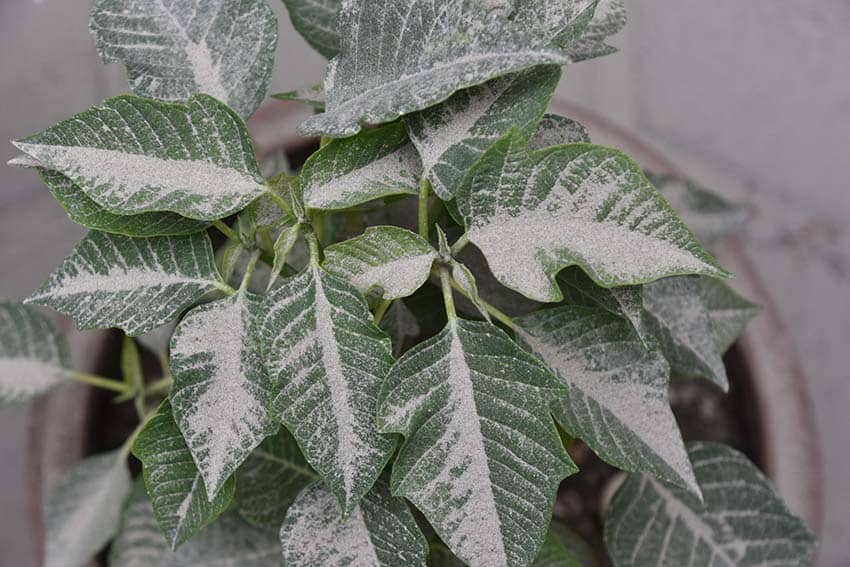 On Saturday, for the first time in days, the sky was clear, and I thought the worst had passed. Then, on Sunday, I noticed that the inside of my home was relatively clean but that outside, now everything was covered in gray ash.
A neighbor had told me that the ash was supposed to be good for plants, but several of the potted herbs in my patio are dying, and I think it's because of the ash. This new, gray ash is making a thicker layer on the plants, so I splashed water on them. A couple of hours later, they were covered again. I think the particles in this gray ash are thicker than those in the black ash because there's not as much getting into my home.
Outside it's a different story.
I went for a couple of walks, and it looked like the pueblo was covered with a gray snow. In the distance, it looks like fog has settled in. I could barely make out the towers in Puebla city, which are usually clearly visible, and Popo — whom I can always see from the entrance to my home — has disappeared.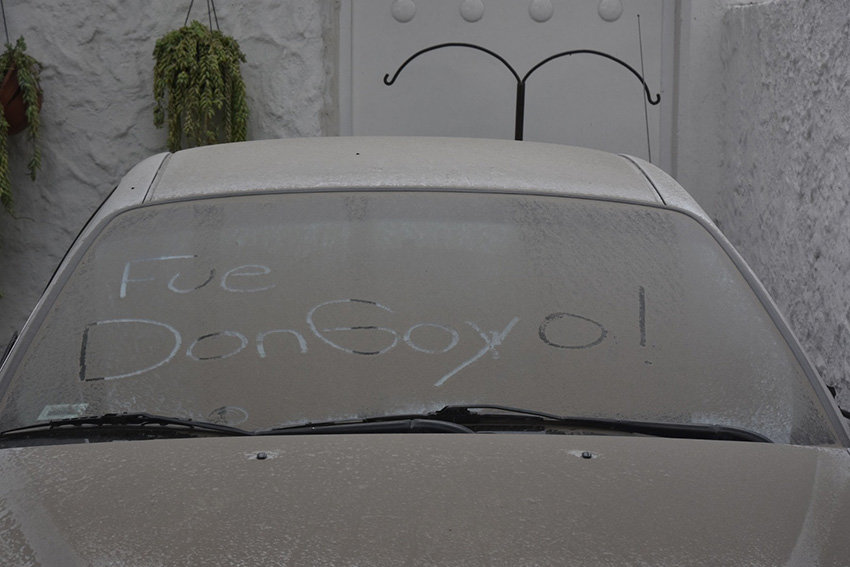 I don't know if the ash is muffling sound, but it's awfully quiet outside. I saw birds but haven't heard any singing all day, and not a dog has been barking.
This is Mexico; there are always dogs barking.
As I took my walk, little puffs of dust rose everywhere I stepped. Cars that pass by leave a spray of ash behind them.
Stores have closed their doors in an attempt to keep out the ash, but it's futile. It gets in through doors and windows, if they're not sealed tight. And it's really impossible to seal them tight enough.
After my walks, my eyes were stinging from the ash, it felt like my sinuses were clogged and mouth was filled with grit. My throat felt a little raw. An advisory has been sent out that people should wear masks, and many people are doing that. Unfortunately, I forgot mine. I'll remember the next time I go out.
Friends have asked if I feel nervous living near an active volcano. Until now, I never really have. He's a constant, he's impressive but he's in the distance and you sort of forget about him. Until he does something to make you remember he's more than just a presence.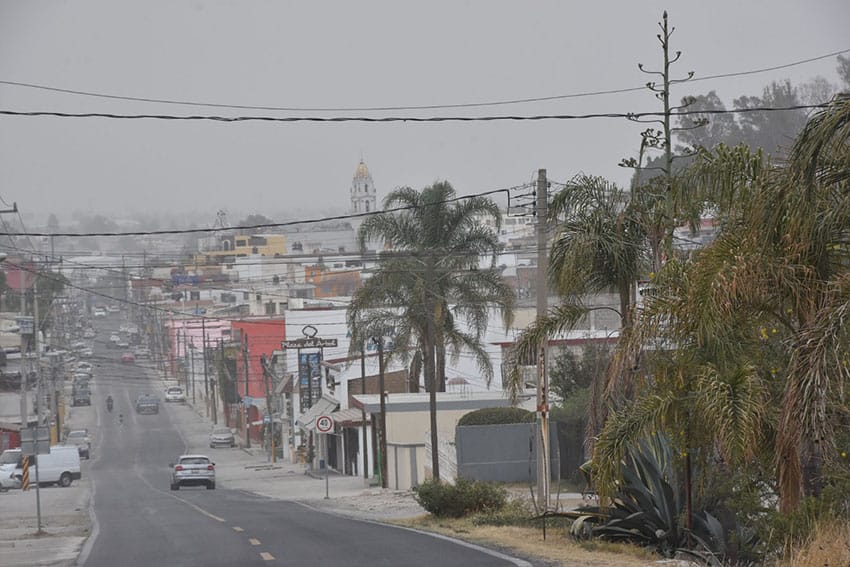 Mexico has a "stoplight" system for announcing risk from El Popo: green, yellow and red. Green is safe, yellow is alert and red signifies danger. We're at yellow right now.
I have a similar system to measure my level of worry. Green is calm, yellow is concerned and red is scared. Right now, I'm also at yellow—concerned — and seriously hope it goes no higher.
Joseph Sorrentino, a writer, photographer and author of the book San Gregorio Atlapulco: Cosmvisiones and of Stinky Island Tales: Some Stories from an Italian-American Childhood, is a regular contributor to Mexico News Daily. More examples of his photographs and links to other articles may be found at www.sorrentinophotography.com He currently lives in Chipilo, Puebla.