Author: MND Staff
Publish date: 2023-05-24 20:00:09
mexiconewsdaily.com

Read all
Annual inflation declined to a 20-month low of 6% in the first half of May, 0.25 percentage points lower than the rate recorded at the end of April.
The national statistics agency INEGI reported Wednesday that consumer prices fell 0.32% in the first half of the month compared to the second half of April.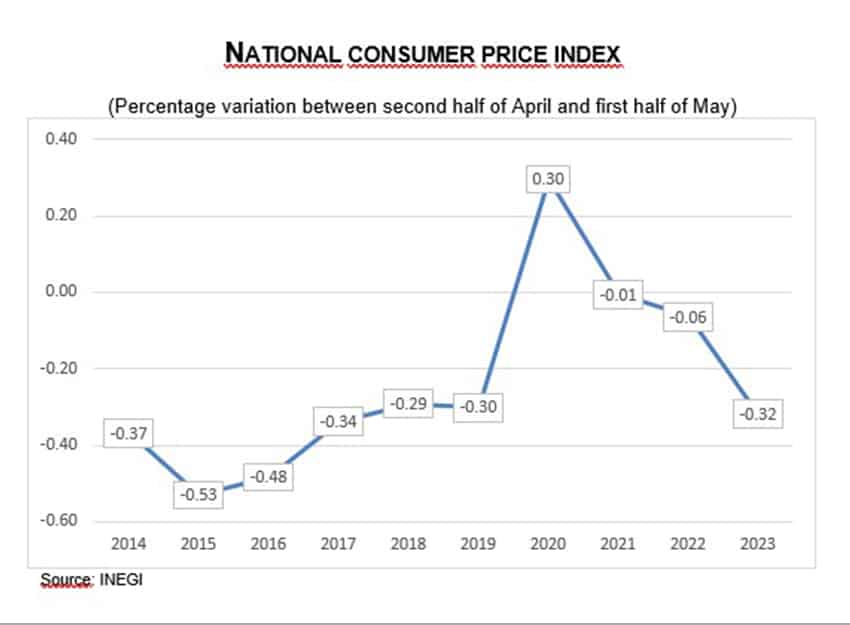 The resultant 6% annual headline inflation rate is the lowest since September 2021.
INEGI reported that the annual core inflation rate, which excludes volatile food and energy prices, was 7.45% in the first half of May, down from 7.67% in April.
The annual headline and core inflation rates were both lower than the median forecasts of economists polled by the news agency Reuters.
The publication of the latest data comes six days after the Bank of Mexico (Banxico) ended a monetary policy tightening cycle that lasted almost two years. Members of the bank's governing board voted unanimously to hold the benchmark interest rate at a record high of 11.25%.
Inflation has declined steadily this year, but the headline rate remains double the central bank's target of 3%.
The Bank of Mexico said that "to achieve an orderly and sustained convergence of headline inflation to the 3% target, it considers that it will be necessary to maintain the reference rate at its current level for an extended period."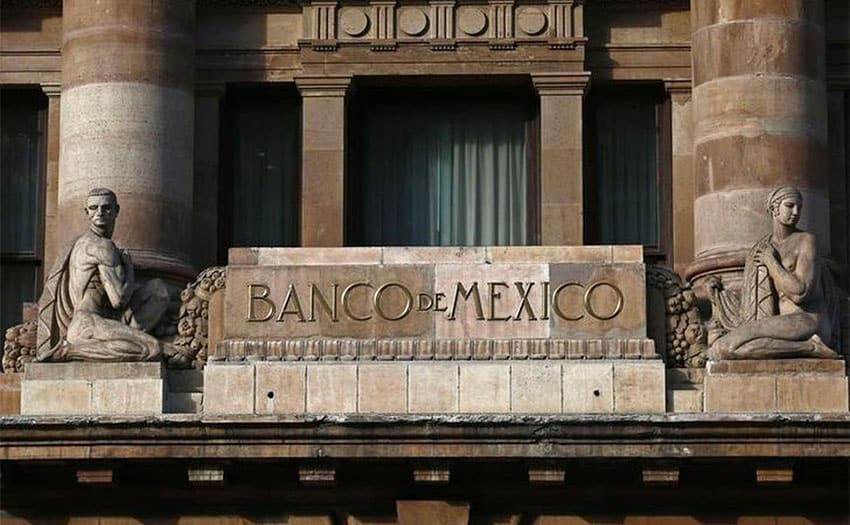 But with inflation falling, some analysts believe that Banxico could reduce its key interest rate before the end of the year.
"Banxico's pause is perfectly safe now, and there may even be room for cuts before year's end," said Natalia Gurushina, chief emerging markets economist at investment manager VanEck.
Andres Abadia, chief Latin America economist at Pantheon Macroeconomics, said that rate cuts could come in September or November as inflation is "falling rapidly" and core inflation is "finally edging lower."
INEGI data shows that processed foods, beverages and tobacco were 11.6% more expensive in the first half of May than a year earlier, while prices for meat rose 6.9%. Fruit and vegetable prices increased 3.9% on an annual basis while services were 5.4% more expensive.
Prices for fruit and vegetables, and meat, fell in the first half of the month compared to the second half of April, but those for goods in general (including processed foods, beverages and tobacco), services and housing rose.
A 1.5% annual decrease in energy prices, including those for fuel and electricity, and a 3% drop from the last half of April helped put downward pressure on inflation.
INEGI will publish inflation data for the entirety of May early next month ahead of a Banxico monetary policy meeting on June 22.
With reports from El Economista and Reuters