Author: Rob Smyth (now) and Geoff Lemon (earlier)
Publish date: 2023-03-17 08:35:13
www.theguardian.com

Read more
Key events
WICKET! India 39-4 (Gill c Labuschagne b Starc 20)
Mitchell Starc has his third wicket! Gill sliced a risky drive towards point, where Labuschagne swooped to his left to take a beautiful two-handed catch. Starc finally gets Gill, and India are in appreciable bother.
10th over: India 39-3 (target 189; Gill 20, Rahul 9) Rahul plays and misses at Abbott, who is quietly bowling a terrific spell of his own. Saying which, the last ball of the over is a stinker: short, wide and slapped behind square for four by Rahul.
9th over: India 33-3 (target 189; Gill 19, Rahul 5) Gill edges Starc wide of second slip for four, another dramatic moment in this compelling head-to-head. That aside it was a relatively poor over from Starc, with most deliveries too wide of off stump. But the ball that found the edge was a cracker.
8th over: India 28-3 (target 189; Gill 15, Rahul 5) Rahul, playing with soft hands, edges Abbott well short of second slip. At the moment this is white-ball Test cricket, with Australia hunting wickets and India content to bat time.
Abbott ends a terrific over by straightening one past Rahul's outside edge.
There's a break in play while KL Rahul receives treatment to his neck. Starc, meanwhile, has outstanding figures of 4-0-15-2. They could be even better, because he had Shubman Gill dropped in his second over.
7th over: India 27-3 (target 189; Gill 14, Rahul 5) Starc's hat-trick ball is a widish inswinger that KL Rahul push-drives gloriously for four. Aaron Finch makes the point that, given the match situation and the swinging ball, Starc may bowl as many as seven overs in his first spell.
India only need to bat sensibly against Starc, which is exactly what Gill and Rahul do in that over.
6th over: India 20-3 (target 189; Gill 13, Rahul 0) This, dear reader, is cracking entertainment.
REVIEW! India 20-3 (Gill not out 13)
This is incredible stuff. Sean Abbott has struck with the last ball of his first over, trapping Shubman Gill with a big nip-backer. It looked slightly high, in truth, and Gill has decided to review.
Good job he did: replays show it was bouncing over the stumps. Crikey, India needed that.
5th over: India 16-3 (target 189; Gill 9, Rahul 0) Mitchell Starc has bowled 920 overs in ODIs. That's one of the best: one run, two wickets, five false strokes and a whole lotta heat and inswing.
WICKET! India 16-3 (Suryakumar LBW b Starc 0)
He's out! Height didn't save Suryakumar Yadav, who goes for a golden duck. Starc has two in two balls, and Australia are well and truly brawling.
I think this will be umpire's call, and therefore not out…
Australia review for LBW against Suryakumar! Starc might have two in two balls! It was another classic inswinger to the right-hander, and only height can save Suryakumar.
WICKET! India 16-2 (Kohli LBW b Starc 4)
Now Kohli knows why everyone is so hot and bothered! This is sensational stuff from Mitchell Starc. He gave Kohli a serious working-over – inside-edge, LBW appeal, play and miss – before picking him up with a full-length inswinger that hit Kohli bang in front. Kohli didn't even consider a review.
4th over: India 15-1 (target 189; Gill 8, Kohli 4) Another dropped catch! Gill edges Stoinis to the right of second slip, where the diving Smith can't hold on to an extremely difficult chance. That would have been a screamer, so there's no reason to blame Smith.
As if to ask why everyone is so hot and bothered, Kohli gets off the mark with a pristine off-drive for four. Glorious.
3rd over: India 10-1 (target 189; Gill 7, Kohli 0) Gill is dropped by Inglis! Australia have started impressively with the ball and should have had their second wicket there. Gill snicked a ferocious inswinger to the right of Inglis, who couldn't hang on to a trickyish diving chance.
The next ball, a wide half-volley, is pinged sweetly through extra-cover for four.
2nd over: India 5-1 (target 189; Gill 3, Kohli 0) That wast an indulgent review from Kishan. The ball was hitting middle stump four-fifths of the way up, which means India have only one review remaining.
WICKET! India 5-1 (Kishan LBW b Stoinis 3)
For the first time in his international career, Marcus Stoinis takes the new ball. Aaron Finch, who has been predictably good in the commentary box, points out that Stoinis swings the ball more than Cameron Green and Mitch Marsh, which is why he is opening the bowling.
And there you go! Kishan pushes around a beautiful inswinger to the left-hander and is trapped in front. He reviews, hoping the ball might have been bouncing over the top. It wasn't.
1st over: India 2-0 (target 189; Kishan 1, Gill 1) There's a hint of swing for Starc, which Australia, and both batters get off the mark with singles on the leg side. The last ball of the over, just back of a length, swings away and is left at the last minute by Kishan.
Right, Mitchell Starc has the ball in his hands, and India's innings is about to begin.
I do occasionally wonder whether a great fast bowler is hiding in plain sight. He is a formidable all-weather bowler.
"Not sure why it is grim to see India bowling and fielding well…" says Chris Morris. "Unless you are a one-eyed Australia fan of course."
I'm an Englishman writing for Guardian Australia, so I'm afraid I must reluctantly question your use of the phrase "of course".
Thanks Geoff, evening everyone. How grim was that? This isn't a rhetorical question; I want it quantified within the hour. I suppose the first thing to say is that India's fast bowlers were terrific on a lively pitch. But when you pick a team with a never-ending middle order, a collapse of eight for 59 – including a mini-collapse of six for 19 – just isn't going to get the job done.
The last time a team defended a total of under 200 against India in India was on 23 October 1989, when Viv Richards took 6/41 to give West Indies victory during the beloved Nehru Cup. Call me defeatist if you must, but I'm not sure it's going to happen today.
Australia all out 188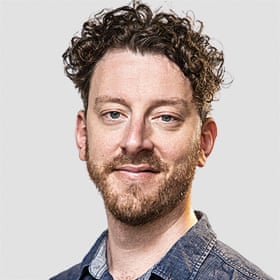 Geoff Lemon
Has your head stopped spinning? When Mitchell Marsh was pounding away at the Indian bowling, hitting five balls over the fence in his innings of 81 from 65 balls, Australia were set for a huge total. They had 129 on the board, two wickets down, just short of the 20th over. It looked like 350 or more was coming.
But his 65th ball changed everything, Jadeja foxing him with fast turn to draw a catch. Eight wickets for 59 runs in 16 overs.
Shami's 3 for 17 off six was key. Siraj finished with 3 for 29, Jadeja 2 for 46, Kuldeep 1 for 48, Pandya 1 for 29.
Wow. Now the Australians have to think about defending a small total. Quite the mindset shift. We'll have an innings break, then to take you through the reply, Rob Smyth.
35.4 overs: Australia 188-10 (Starc 4) What an extraordinary turnaround in the innings. Quite the effort from India's bowlers. It's all over with nearly a third of the innings unused!
WICKET! Zampa c Rahul b Siraj 0, Australia 188-10
Siraj keeps bustling up, past Zampa's edge for the third ball in a row. Fourth, as Zampa wafts a drive. Blocks a yorker… then he's out next ball! Outside edge to the keeper, a simple push forward and a simple nick.
35th over: Australia 188-9 (Starc 4, Zampa 0) A maiden over for Kuldeep Yadav! Starc tries to smack the last one through midwicket along the ground but finds the fielder.
34th over: Australia 188-9 (Starc 4, Zampa 0) Beaten twice, still standing, is Zampa. If he could find a way to bat through with Starc, they could possibly add another 50 runs just finding the gaps. Easier said than done though.
WICKET! Abbott c Gill b Siraj 0, Australia 188-9
On down the mountain it goes. An exact replica of the shot that Stoinis played, Abbott reaches outside off and glides the ball away while India have a floating slip in place. Bizarre, thoughtless cricket from both of them. This time the edge goes wide to the right of Gill, and this time he dives across to complete a good catch. Two from four today, but the misses haven't cost India much.
33rd over: Australia 188-8 (Abbott 0, Starc 4) Second ball from Jadeja, Starc nicks a boundary to improve the scorecard somewhat.
WICKET! Maxwell c Pandya b Jadeja 8, Australia 184-8
Scrap that, Maxwell is gone! Tries to smash off a length through wide long-on, Jadeja's pace is through him, the ball skews off the inside half and drags squarer, and the stand-in captain has placed himself at short midwicket where he takes that catch. This is quite the collapse, 6 for 55 since Marsh got out.
32nd over: Australia 184-7 (Maxwell 8, Abbott 0) Three balls seen out by Sean Abbott to end the over. A fair distance left for the lower order to bat with Maxwell.
WICKET! Stoinis c Gill b Shami 5, Australia 184-7
Finally, Gill latches onto one. This edge is going to his other side, between he and the keeper, and he clasps it at hip height to his left. Shami gets his third. Some figures so far, 3 for 17 today in his sixth over.
31st over: Australia 184-6 (Maxwell 8, Stoinis 5) Another big over from Kuldeep for the Australians. They decide to get into him, Stoinis sweeping a boundary, Maxwell pulling one, ten from the over.
30th over: Australia 174-6 (Maxwell 3, Stoinis 0) Green dismissed, Stoinis to the middle… and he's dropped! Dropped first ball. Shami would have been on a hat-trick. Shubman Gill the culprit again. The last one was tough, this one was simple. Standing at a wide slip, it's catching practice. Stoinis reaches out for the ball, like he's just trying to run it to deep third but hasn't thought about the field. Straight at Gill. And it goes down. A wicket maiden in the end for Shami, but it could have been a double.
WICKET! Green b Shami 12, Australia 174-6
Incredible bit of bowling! Shami has a way of finding life in pitches that don't favour bowlers. Goes past the outside edge once. Past it twice. Green poking with no surety about what he's doing. Then the third of the over, tight to the stumps, Green playing down the line of middle, the ball moves away a fraction, enough to beat the bat again but this time off stump is right behind the blade. Gone.
29th over: Australia 174-5 (Green 12, Maxwell 3) Tapping the ball around to start with, Maxwell takes a couple through cover, then a run through square. Five from Jadeja's over. Drinks.
28th over: Australia 169-5 (Green 10, Maxwell 0) Here he comes, returning from that awful injury – here is wishing a very happy Glenn Maxwell Day, to those who celebrate.
WICKET! Inglis b Shami 26, Australia 169-5
A strange over. Back to pace, as Shami returns. Past the edge of Inglis first ball. Suryakumar Yadav does very well to save two runs by the boundary, tapping back after Inglis plays behind point. The third umpire takes way too long to confirm the obvious. No saving runs from the next ball: six, as Inglis pulls the short ball over square leg. Shot. Then a strange DRS review after Inglis flashes and misses, nowhere near the bat on replay. The fifth ball sees the end of him, wide outside off stump and Inglis throws hands at it, chopping back onto the stumps.
27th over: Australia 161-4 (Inglis 18, Green 10) First ball is dropped at slip. Green goes at Kuldeep, a fast edge goes well to the right of Gill and he gets a hand to it but with no control. Gets him a run, Inglis sweeps a couple, Green another brace, six from the over.
26th over: Australia 155-4 (Inglis 15, Green 7) Settling into a rhythm here, four runs off Jadeja's over as neither side tries anything aggressive.
25th over: Australia 151-4 (Inglis 12, Green 6) Kuldeep working away at the stumps from over the wicket. Green is working the gaps well, a couple of runs to midwicket, another down the ground.
24th over: Australia 147-4 (Inglis 11, Green 3) First attacking shot from Inglis, reverse-sweeping Jadeja last ball of the over for four. Sees the line outside off, gets in position very early and times it behind point. Turns a quiet over into a good one for Australia.
23rd over: Australia 140-4 (Inglis 6, Green 1) Australia will test their depth then. Green at six, Maxwell seven, Stoinis eight. Labuschagne was only dealing in singles, looked to cut towards the boundary to get his innings moving, and that ends it. Green takes a single, Kuldeep nearly gets a second wicket when Inglis misses a poke, and Kuldeep misses the outside edge by a micron and the off stump by two.
Author: Rob Smyth (now) and Geoff Lemon (earlier)
Publish date: 2023-03-17 08:35:13
www.theguardian.com

Read all