Author: MND Staff
Publish date: 2023-05-22 19:47:10
mexiconewsdaily.com

Read all
President López Obrador on Monday denied that his government expropriated a section of railroad in Veracruz, asserting that it "recovered" a concession granted to a subsidiary of Grupo México, a mining and infrastructure conglomerate owned by billionaire businessman Germán Larrea.
The president published a decree on Friday that ordered the "immediate temporary occupation" of three sections of railroad operated by Ferrosur between Medias Aguas and Coatzacoalcos, Hibueras and Minatitlán, and El Chapo and Coatzacoalcos.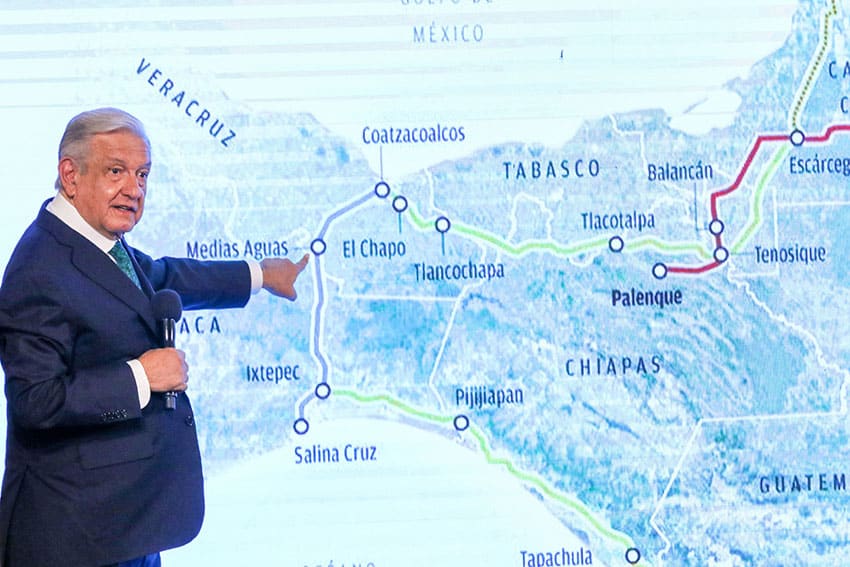 The decree declared the combined 120 kilometers of tracks to be of "public utility" and relevant to national security, and ordered their temporary occupation in favor of Ferrocarril del Istmo de Tehuantepec, a military-run state-owned company working on the Isthmus of Tehuantepec trade corridor project, which includes the modernization of a railroad between the port cities of Salina Cruz, Oaxaca, and Coatzacoalcos.
The operation of the tracks by the state-owned company is required "to satisfy the needs of the Isthmus of Tehuantepec Interoceanic Corridor," the decree said, adding that they are "ideal for a direct and dynamic railroad operation."
Grupo México Transportes (GMXT), which runs Ferrosur, said that armed navy personnel occupied Ferrosur facilities along the 91-kilometer Medias Aguas-Coatzacolacos section from 6 a.m. Friday.
"The surprising and unusual takeover … by the armed forces is being analyzed by Group México Transportes, its investors and advisors," the firm said.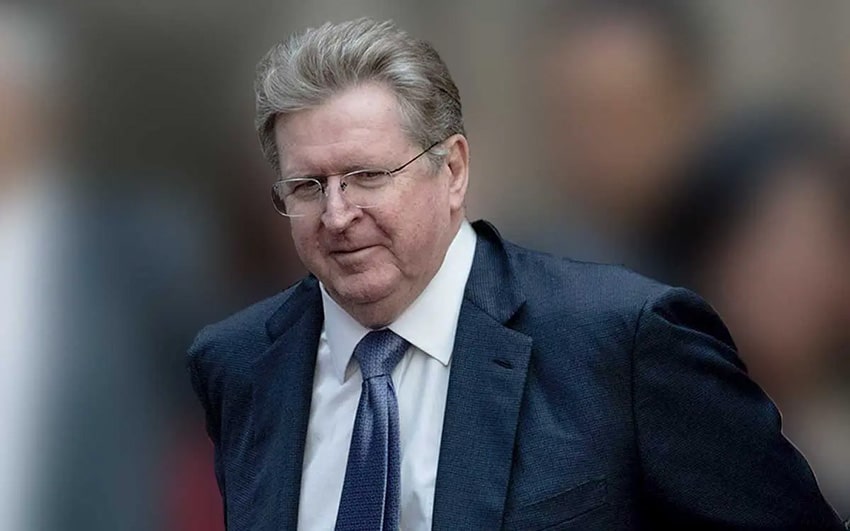 Speaking at his morning press conference on Monday, López Obrador stressed that Grupo México doesn't own the railroad tracks, but rather has a concession to operate them.
Private property can be legally expropriated, but "recovering a concession of the nation" is "very different," he said, even though his decree cited an expropriation law.
Asked whether the takeover would be permanent, López Obrador responded that it would "depend on the attitude of the company."
He said he had no "personal problem" or "dispute" with Larrea — with whom the president reportedly met twice last week — and asserted that there was no problem with Grupo México's planned purchase of Citibanamex.
Gabriela Siller, director of economic analysis at Mexican bank Banco Base, said Friday that the railroad takeover could put the bank sale — which had appeared to be a done deal —  "at risk."
López Obrador's decree said that "market-value compensation" would be paid for the temporary occupation, but the president said that Grupo México wanted 9.5 billion pesos (about US $530.5 million). That amount is not a "fair price" but rather "abuse," he said.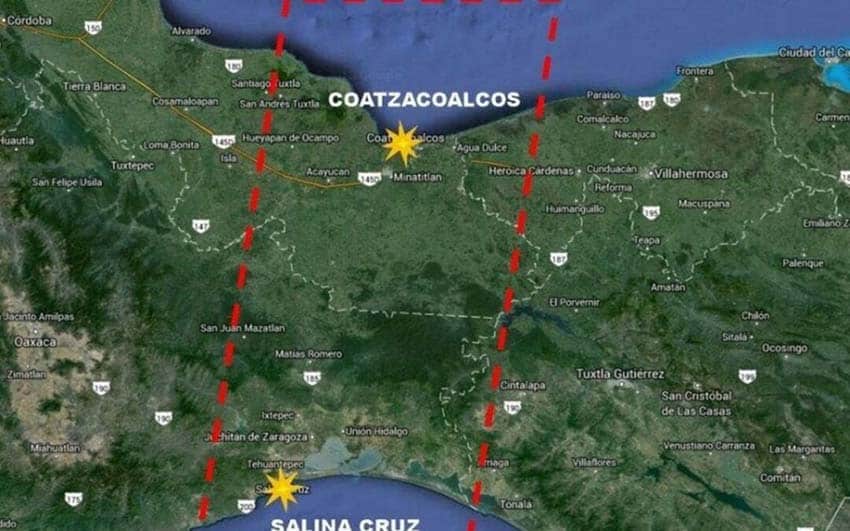 López Obrador said that an evaluation would be carried out to determine a compensation payout, "if they are entitled to one."
Grupo México shares closed 4.25% lower on Friday following the government's takeover of part of the railroad operated by its subsidiary Ferrosur.
"It's not exactly inviting for the government to seize a railroad," said Roger Horn, a senior strategist at SMBC Nikko Securities America in New York.
"This is bizarre even for this administration, where AMLO has for the most part negotiated with the private sector to achieve his policy goals," added Horn, who was quoted in a Bloomberg report.
"This sets a negative precedent for investments in Mexico, specifically in regulated sectors," said Rodolfo Ramos, a strategist at Bradesco BBI, a Brazilian financial services company.
GMXT said Sunday that it remains in negotiations with the government about the concession for the Medias Aguas-Coatzacoalcos section of the Ferrosur railroad.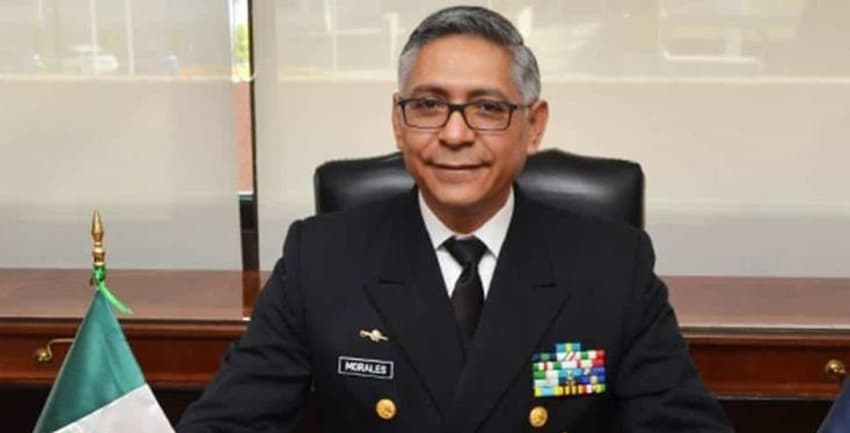 It also said that it signed an agreement with the ministries of the Interior and Communications and Transportation in early 2022 that "contemplated the construction of a second [rail] route with operational independence that would be handed over to the Ministry of the Navy for the use of Ferrocarril del Istmo de Tehuantepec," the state-owned company.
GMXT said that it began construction of the second route, spending "hundreds of millions of pesos" on the project.
"The total cost of the project would have been settled through … royalties the company pays on a yearly basis. Unfortunately, the agreement was discarded by the government months later," the company said.
GMXT said it was seeking a new agreement with the government, but noted that the negotiations "face difficult circumstances" given that an "occupation decree" was published and acted upon.
The company said it would continue to provide "quality service" for its clients while the government allows it to operate its trains and maintain tracks on the Ferrosur network.
The railroad takeover came a day after López Obrador issued a decree that seeks to protect five government infrastructure projects and assets — including the trans-isthmus corridor and the Maya Train railroad — from legal action by declaring them matters of national security and public interest. That decree came in response to a Supreme Court ruling against a similar but broader 2021 decree.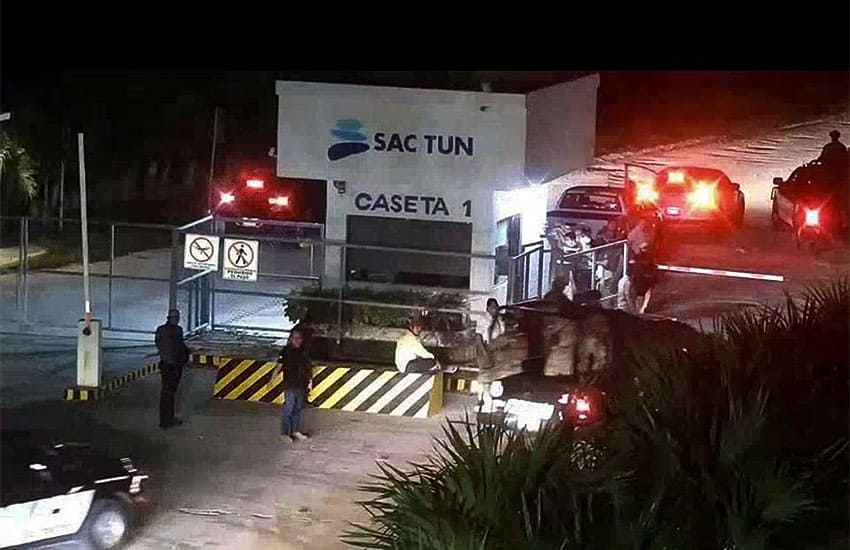 The federal government has collaborated with big business, including on an anti-inflation plan, but some of its laws and policies have angered the private sector, especially companies that operate in Mexico's energy sector.
In 2022, the United States and Canada both launched challenges under the North American free trade pact, the USMCA, against Mexican policies that favor the state-owned Federal Electricity Commission and state oil company Pemex over firms from those countries.
More recently, the United States construction materials company Vulcan Materials denounced the "illegal" takeover and occupation of its Quintana Roo marine terminal by federal and state security forces.
United States Secretary of State Antony Blinken said that the takeover — which occurred in March and allowed the Mexican company Cemex to use the facility — could have a "chilling effect" on future U.S. investment in Mexico.
Cemex and Vulcan reached a temporary agreement in late March that allowed the former to use the latter's marine terminal in Quintana Roo. However, Vulcan and the Mexican government still have unresolved issues related to environmental damage the Alabama-based company allegedly caused along the Quintana Roo coast.
With reports from Reforma, El Universal, El País, El Economista, Reuters and Bloomberg