Author: MND Staff
Publish date: 2023-05-23 16:09:27
mexiconewsdaily.com

Read all
The Federal Attorney General's Office (FGR) announced Monday that it had obtained warrants for the arrest of former security minister Genaro García Luna and 60 other people for their alleged involvement in a 5.1-billion-peso embezzlement scheme.
García Luna, security minister during the 2006–12 government led by former president Felipe Calderón, is already in custody in the United States, where he is awaiting sentencing on drug trafficking charges following his conviction in February.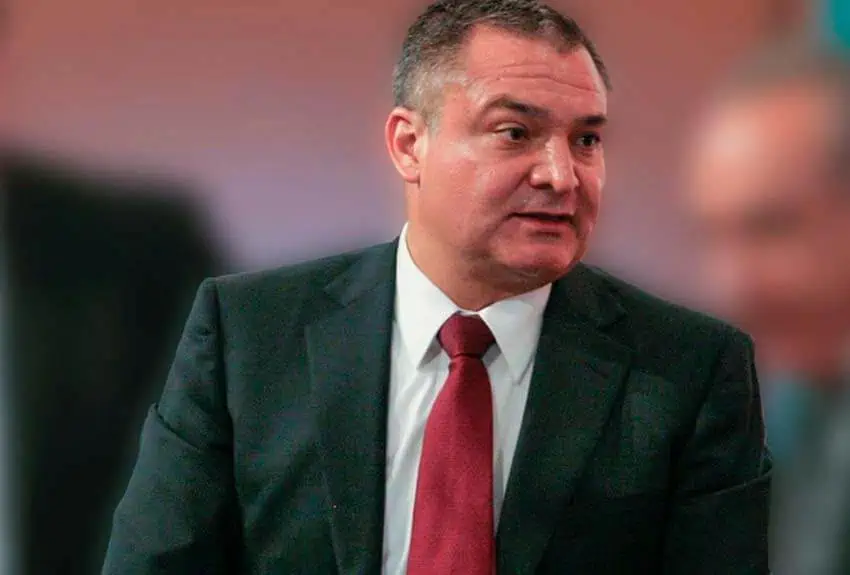 The FGR said in a statement that a federal judge had issued warrants for the arrest of Genaro "G", Jonathan Alexis "N", Mauricio Samuel "N" and 58 other individuals, including public servants, on charges of embezzlement, operations with resources of illicit origin and organized crime.
According to an El Financiero newspaper report, two of the men mentioned by the FGR are Jonathan Alexis Weinberg and his father Mauricio Samuel Weinberg. They have an Israeli background and have operated companies in Mexico, El Financiero said.
"According to information gathered by the journalist Peniley Ramírez, the Weinberg family sold a cybersecurity program called NiceTrack to the Security Ministry through the [now-defunct] Federal Police," the newspaper said. "This is used to trace information, intercept calls and trace the location of [cell phone] users."
The FGR said that its investigations found that the 58 unnamed suspects colluded with García Luna "and his partners" Alexis and Mauricio Weinberg to "loot public resources" during the Calderón government from the Security Ministry department tasked with running federal prisons.
The FGR alleges that the money was funneled to public and private sector companies controlled by García Luna and "his partners and accomplices."
The resources were diverted "through 10 illegal contracts" worth 5.1 billion pesos (US $283.5 million at today's exchange rate), the FGR said, adding that the money was "stolen through various criminal triangulations at the international level."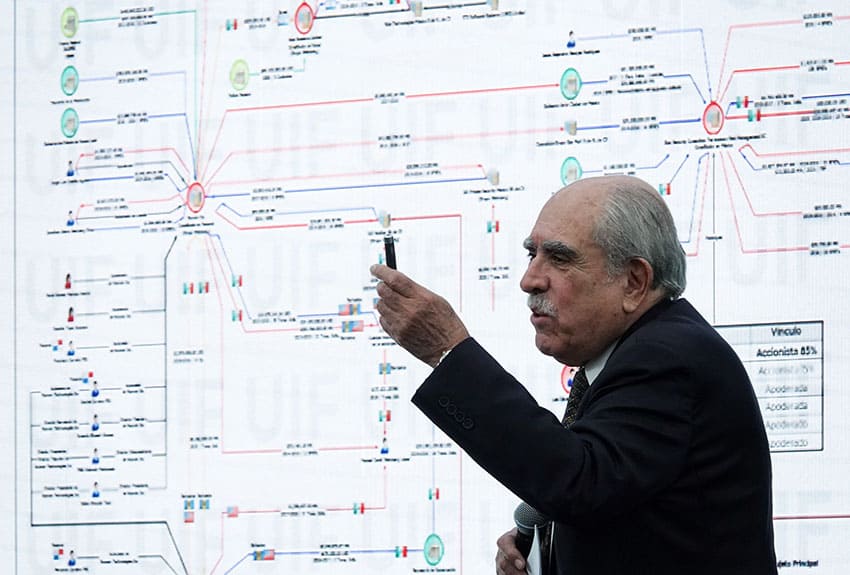 The Federal Attorney General's Office said that it has requested Interpol red notices for suspects that have fled the country and that it will seek international legal assistance "to obtain the return of assets looted from the nation."
It highlighted that the case is separate from another "multimillion-dollar plunder" that is "also linked to companies of Genaro … [García Luna], his partners and accomplices."
Pablo Gómez, head of the government's Financial Intelligence Unit, spoke at President López Obrador's morning press conference on Monday about irregular Federal Police contracts awarded to companies with links to García Luna during the Calderón government and the 2012–18 administration led by former president Enrique Peña Nieto.
He outlined various contracts that were together worth hundreds of millions of dollars, and named several former law enforcement officials who authorized them.
"All these disbursements were made to a single  … conglomerate, a consortium of companies directed in the United States by Mauricio Samuel Weinberg López and Israel Livnat," Gómez said.
"… We're talking about a gigantic public money extraction mechanism," he said, alleging that approximately US $700 million was stolen.
"It's not a small amount, it's a very large amount. The Mexican government … has gone to civil courts in the state of Florida, where a large quantity of these assets and money are located. Through a civil lawsuit, we'll try to have all these resources returned to Mexico."
With reports from Sin Embargo and El Financiero