Author: MND Staff
Publish date: 2023-05-26 20:00:48
mexiconewsdaily.com

Read all
Freedom in Mexico "has endured very tough threats and challenges in recent years," claimed Peruvian novelist Mario Vargas Llosa during a speech Thursday in Guadalajara at the opening of the literary festival that bears his name.
The fifth edition of the Mario Vargas Llosa Biennial is being held in Guadalajara from May 25 to 28. Under the motto "literature for hard times," the festival is seeing around 30 writers from across the Spanish-speaking world coming together this year to discuss their work and current events.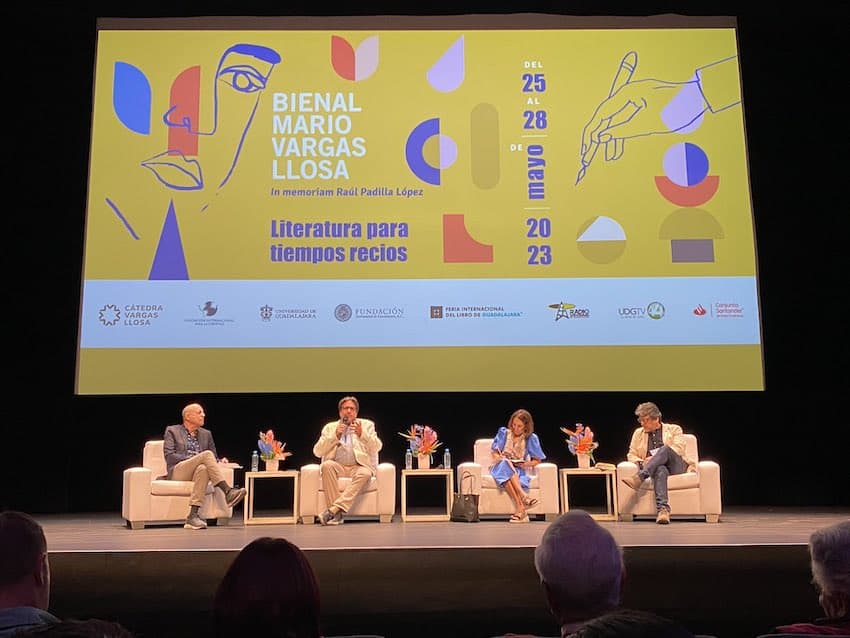 "The Biennial takes place this year in a convulsive, uncertain world, shaken by wars and threatened by various [examples of] authoritarianism, and in a Latin America where populism, demagoguery, statism, intolerance and ideological extremism are causing much damage," Vargas Llosa said in his speech.
The author referred specifically to his native Peru, arguing that recently ousted president Pedro Castillo had "tried to destroy democracy from power" when he attempted to dissolve Congress ahead of a vote on his impeachment in December last year.
Mexico's President Lopez Obrador has been a staunch supporter of Castillo, long after Castillo's ouster, and for more than six months has refused to hand over Mexico's leadership of the Pacific Alliance to Peru's current president, Dina Boluarte, whom Lopez Obrador has accused of "usurping" Castillo's office.  
Vargas Llosa also praised efforts to prevent a return to power of Ecuador's fugitive former president Rafael Correa.
Mario Vargas Llosa, aged 87, is one of Latin America's most widely read authors, known internationally for the novels "Conversation in the Cathedral" and "The Time of the Dog." His writing has earned acclaim for its range and political undercurrents.
Although Vargas Llosa didn't mention President López Obrador by name, AMLO was another clear target of the writer's anti-populism message. A leftist in his youth, Vargas Llosa later moved towards a liberal view, and in recent years has directed harsh criticism toward populist governments identified with the left.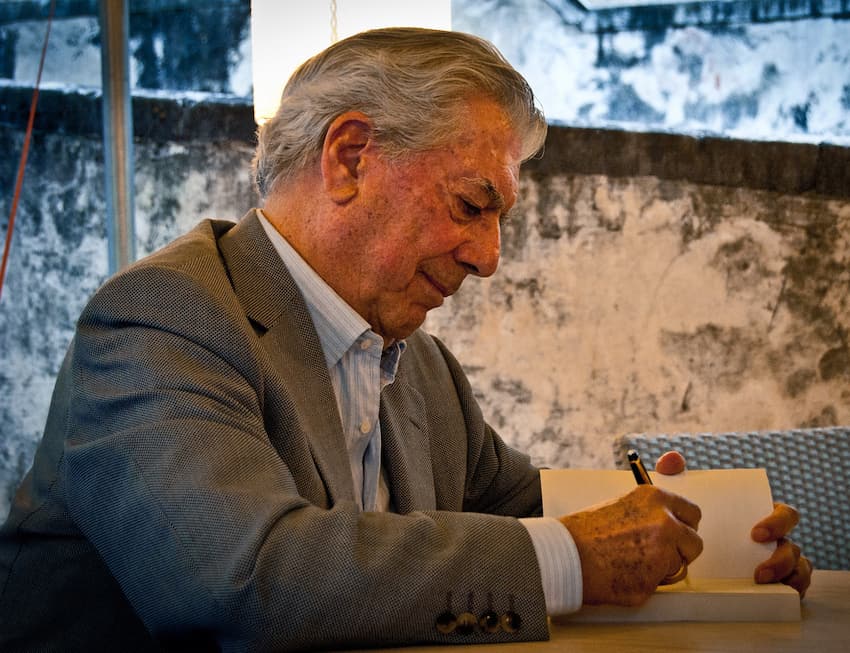 "There are many [countries] … in the hands of authoritarian leaders, from whom it will take time and effort to free themselves," Vargas Llosa said.
"In many cases, this is the fault of voters who did not know how to measure the consequences of their preferences, and in other [cases] because of acts of force or circumstances that twisted the popular will," he said. "In any case, the reality is that in Latin America, our immediate geographic area, freedom is not having a good moment, and in the face of this, a necessary response is the affirmation of culture."
The Nobel laureate also used his speech to celebrate the life of Raúl Padilla López, the former rector of Guadalajara University, who died in April. This praise was echoed by current rector Ricardo Villanueva, who described Padilla as "the most brilliant mind in 230 years of history of this university." 
After the opening speeches, Peruvian journalist Rosa María Palacios chaired a panel discussion between the six finalists for the Biennial novel prize, who include: 
Héctor Abad Faciolince (Colombia), for

Salvo mi corazón, todo está bien

Piedad Bonnett, (Colombia), for

Qué hacer con estos pedazos

Brenda Navarro (México), for

Ceniza en la boca

Cristina Rivera Garza (México), for

El invencible verano de Liliana

Juan Tallón (España), for

Obra maestra

David Toscana (México), for

El peso de vivir en la tierra
The contest is open to novels originally written in Spanish between January 2021 and December 2022 and awards a top prize of US $100,000. The winner will be announced at the close of the Biennial on May 28. 
With reports from Zeta Tijuana, Milenio and Informador