Author: Stan Choe
Publish date: 2023-05-25 15:21:23
www.theage.com.au

Read all
"The brinkmanship over the debt ceiling, failure of the US authorities to meaningfully tackle medium-term fiscal challenges that will lead to rising budget deficits and a growing debt burden signal downside risks to US creditworthiness," Fitch said.
In 2011, Standard & Poor's cut its "AAA" credit rating for the United States following a similar political squabble about the debt limit.
Another concern rests on exactly when the "X-date" deadline will hit for the US Treasury to run out of cash.
While Isaac Boltansky, BTIG director of policy research, said he sees an 11th hour deal happening, "Washington is still arguing over exactly when midnight hits, which remains our primary concern as deadlines are the only viable forcing mechanism in town."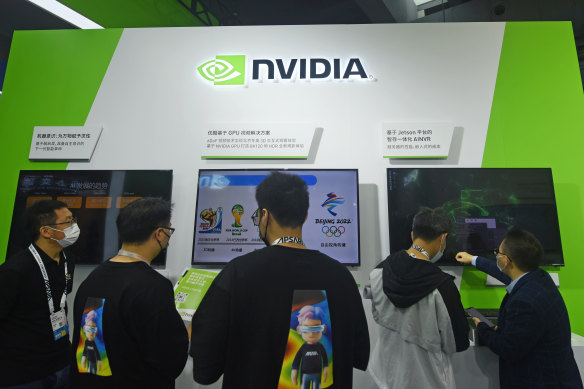 On the losing end of Wall Street was Dollar Tree, which fell 10.2 per cent. The retailer reported weaker profit for the latest quarter than analysts expected. It said its customers are shifting spending toward products that are less profitable for it. It's also contending with worse-than-expected theft like other retailers.
In the bond market, yields rallied after reports suggested the economy is in stronger shape than feared.
One said fewer workers applied for unemployment benefits last week than expected. That's a signal the job market remains remarkably solid, even as manufacturing and other areas of the economy slow under the weight of much higher interest rates.
Another report estimated the US economy grew at a 1.3 per cent annual pace in the first three months of the year, stronger than the 1.1 per cent earlier thought. That report also suggested inflation was a touch hotter during the start of 2023 than earlier thought.
The stronger-than-expected data helped dampen fears built on Wall Street about a coming recession. But it could also convince the Federal Reserve to raise interest rates again next month. Traders are split on whether the Fed will take a pause in June after hiking rates at a furious pace for more than a year.
Higher rates have helped inflation to slow from its peak last summer, but they do that by slowing the entire economy and dragging on prices for stocks, bonds and other investments.
The yield on the two-year Treasury, which tends to track expectations for Fed action, rose to 4.50 per cent from 4.38 per cent last Wednesday.
Loading
The 10-year yield rose to 3.81 per cent from 3.74 per cent. It helps set rates for mortgages and other important loans.
Stock markets abroad were mostly weaker, but the declines were milder than the prior day's.
Germany's DAX lost 0.3 per cent after data showed its economy shrank in the first three months of the year, the second straight quarter that's occurred.
Hong Kong's Hang Seng fell 1.9 per cent amid worries China's economic recovery after the government relaxed pandemic restrictions late last year is losing steam. Stocks in Shanghai slipped 0.1 per cent.
AP
The Market Recap newsletter is a wrap of the day's trading. Get it each weekday afternoon.
Author: Stan Choe
Publish date: 2023-05-25 15:21:23
www.theage.com.au

Read all