Author: Daniel Gallan
Publish date: 2023-03-16 16:03:43
www.theguardian.com

Read more
Key events
8 min: Tomiyasu is off and White is on. That was not part of the plan.
7 min: Sporting choose to play the free kick short down the left. They get in the box but the danger is snuffed out. They have the ball back but Arsenal retain their shape and eventually force a hopeful ball that bobbles to Ramsdale. Tomiyasu is down. He might have tweaked his groin or knee after being flummoxed by that Trincao turn. A real ankle snapper that one. Ben White is gearing up.
6 min: That high press is working a charm and Jesus almost latches on to a loose pass at the back from Sporting's Inacio. Sporting have a free kick after a beautiful turn from Trincoa bamboozles Tomiyasu. It's wide enough to whip to the far post. A chance here.
4 min: Swift pressing from Arsenal. Sporting are narrow in midfield so Arsenal are looking to squeeze the space. They do so and win the ball back. Viera with some good harrying.
2 min: Arsenal with the ball for the opening few minutes. Martinelli down the left tonight can't get to the ball in behind the defence.
Right then. Arsenal in their red strip with Sporting in their famous green and white hoops. I'm not a supporter of either team but this is a clash of two clubs with a history of gorgeous kits. I'm a big, BIG fan of this Sporting number.
Anyway, here we go!
"Is it surprising that Arsenal's fabulous season and smart investments haven't resulted in an outpouring of love and support for one Enos Stanley Kroenke? What does the guy have to do? Personally, I think the David Crosby moustache is holding him back."
I think a few people aren't ready just yet to eat humble pie, Gordan Burns.
"Living abroad in the 90s, it was quite common to see London clubs reffered to with 'London' added on in the local press.
"To their eternal embarrassment though, only West Ham actually use the city's name. It's even on their crest."
Love this, Julien Menz, cheers. My British partner is always amused by the "LONDON" on the sign of any Ted Baker store in my native South Africa.
"No Hector BellerIn in lineup or on bench in either leg? Is he injured or far down the pecking order? Was looking forward to his reunion with arsenal. Cheers!"
So was I, Brett Henrikson, but seems as if the Spaniard hasn't recovered from a knee injury he picked up in training. A pity.
"Hi Dan," hi Simon Thomas. Excited for this?
"Glasgow Rangers and Glasgow Celtic is a bit annoying too. As is 'AC'. Milan's name is already anglicised to our benefit, so to then bastardise it is appalling.
And don't get me started on AFCs Bournemouth and Wimbledon. I even saw an alphabetical Premier League table this season that had Bournemouth top after 0 games."
It's a minefield!
""A wand of a left foot" – I blame Harry Potter and the rise of magical thinking and all kinds of regrettable irrationality. Whatever happened to the good old-fashioned, educated left foot? Also Tolkein, but that's probably another story."
I'll accept blaming the Harry Potter, but I'll hear no bad words said about Tolkein, Charles Antaki.
Rúben Amorim is on BT and has this to say:
Arsenal play with a high intensity. They know already that we are strong defending and with the ball.

We can score. It is going to be a tough game but in one game anything is possible.

[The suspended] Sebastian Coates is a senior player. We will put a very good player in his position. Everybody is ready.

I saw [Arsenal] play against Man City. it will be a very good team of Arsenal. We are ready to do a great job.

I think the Europa League is harder [than the Champions League] [for real?]
Tom Hopkins has the first contribution to the annoying name mix-up theme I proposed earlier.
"Evening Daniel. I guess the whole Inter Milan situation is the most direct equivalent? Although I understand that Notts Forest fans get annoyed about being referred to as Notts Forest for some reason?"
Great shout. I've definitely been guilty of calling Inter 'Milan'.
There's a bit of history between these two. They first clashed in the 1969/70 Inter-Cities Fairs Cup. Back then they drew the first game in Lisbon before Arsenal thumped Sporting 3-0 at Highbury to advance. The Gunners would go on lift the title, their first European honour.
If that's not a sign I don't know what is.
Fabio Viera has just been described on BT as a player with a "wand of a left foot". So, if you haven't seen it already, please watch this immediately.
An angry Tweeter has pointed out that Arsenal are playing Sporting Club de Portugal and not Sporting Lisbon as myself and others have said.
"Are they playing Arsenal London?" our grumpy correspondent asks. Fair enough, mate. Will be conscious of that moving forward.
Any other fans of any other sports team get annoyed by something similar. As a fan of the Lions rugby team in Johannesburg, it irked me when the British & Irish Lions toured. Not sure if that counts but it's the angriest I've ever been as a result of sporting nomenclature.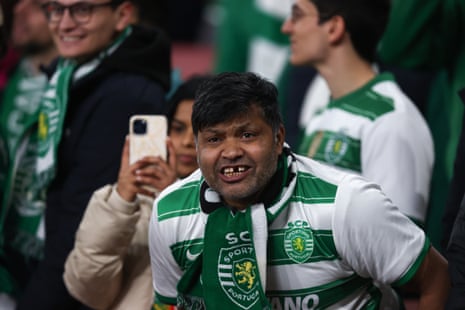 Rest assured, Arsenal fans, Mikel Arteta wants this. He wants it bad. It's European football at the Emirates and he's eager to prove that his boys belong at the main table.
7.5/10. They'd have received a higher grade if they tied a scarf around a a King's Guard bearskin and draped another over a tray of Greggs sausage rolls.
While you get ready for this one, let's cast our minds back a bit to this lovely piece from Nick Ames where he heaps praise on Gabriel Jesus, a man adored by the Gunners supporters. They'll love him a whole lot more if he bags the winner tonight:
Making his long awaited second coming after a lengthy injury, Jesus starts for Arsenal for the first time since November.
Arsenal: Ramsdale, Tomiyasu, Saliba, Gabriel, Zinchenko, Jorginho, Xhaka, Viera, Nelson, Martinelli, Jesus
Subs: Turner, Hillson, Tierney, Holding, Kiwior, White, Partey, Smith Rowe, Odegaard, Saka, Trossard.
The visitors have released their team ahead of their hosts.
Sporting: Adan (c), Esgaio, Inacio, Diomande, St Juste, Reis, Ugarte, Concalves, Trincao, Edwards, Paulinho
Subs: Israel, Sotiris, Santos, Neto, Rochinha, Fatawu, Tanlongo, Arthur, Jovane, Chermiti, Mateaus, Essugo.
Premable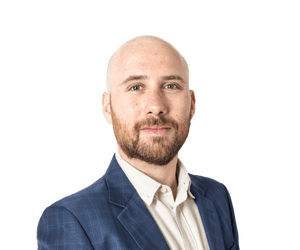 Daniel Gallan
It's shaping up to be one of those seasons, isn't it? The sort of season that you tell your grandkids about. The kind that worms its way in your memory and gets plastered on the walls of pubs where only the faithful wet their whistles before kick-off. If they still sold DVDs the "Gunners' Super Great 2022-23" [working title] would already be taking pre-orders.
Of course the Premier League is the real big fish and the image of Mikel Arteta lifting the trophy is slowly starting to materialise like a mirage in the distant heat of a desert. But let's not discount the Europa League. It's a continental trophy and Arsenal haven't claimed one of those since 1994 when they clinched the European Cup Winners' Cup.
They start this second leg of their round of 16 tie with Sporting Lisbon all square at 2-2 after last week's draw in Portugal.
It ain't the Champions League, but don't let that blur your vision. Nothing but a win will suffice tonight.
My name is Daniel, or Dan if you'd prefer. Feel free to get in touch. Should be a goon 'un.
Author: Daniel Gallan
Publish date: 2023-03-16 16:03:43
www.theguardian.com

Read all