Author: Rob Harris
Publish date: 2023-03-17 12:11:07
www.theage.com.au

Read all
London: An arrest warrant for Russian President Vladimir Putin over the deportation of children from Ukraine has been issued by judges at the International Criminal Court (ICC).
The court, based in The Hague, said Putin was accused of "the war crime of unlawful deportation of population" and of "unlawful transfer of population", specifically of children from occupied areas of Ukraine to Russia since the start of the war.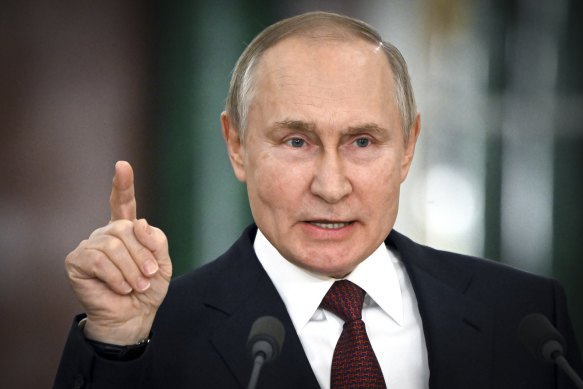 It said the crimes were committed in Ukraine at least from February 25 last year when Russia launched its full-scale invasion.
"There are reasonable grounds to believe that Mr Putin bears individual criminal responsibility for the aforementioned crimes," the ICC said in a statement on Friday (UK time).
The court also said the Russian leader failed to exercise his rights to stop others who deported children. The judges also issued an arrest warrant for Maria Lvova-Belova, Russia's commissioner for children's rights, accusing her of the same crimes.
Loading
Russia has not concealed a program under which it has brought thousands of Ukrainian children across the border, but presents it as a humanitarian campaign to protect orphans and children abandoned in the conflict zone.
The court's president, Piotr Hofmanski, said in a video statement that while the ICC's judges have issued the warrants, it would be up to the international community to enforce them.
"The ICC is doing its part of work as a court of law. The judges issued arrest warrants. The execution depends on international cooperation," he said.
Author: Rob Harris
Publish date: 2023-03-17 12:11:07
www.theage.com.au

Read all