Author: MND Staff
Publish date: 2023-05-23 21:34:28
mexiconewsdaily.com

Read all
President López Obrador on Tuesday responded to a media report that claimed that Deputy Interior Minister Alejandro Encinas has been a victim of espionage.
The New York Times reported Monday that the deputy interior minister for human rights, population and migration has been spied on repeatedly with the Israeli-developed Pegasus spyware system, which can infiltrate and extract information from cell phones.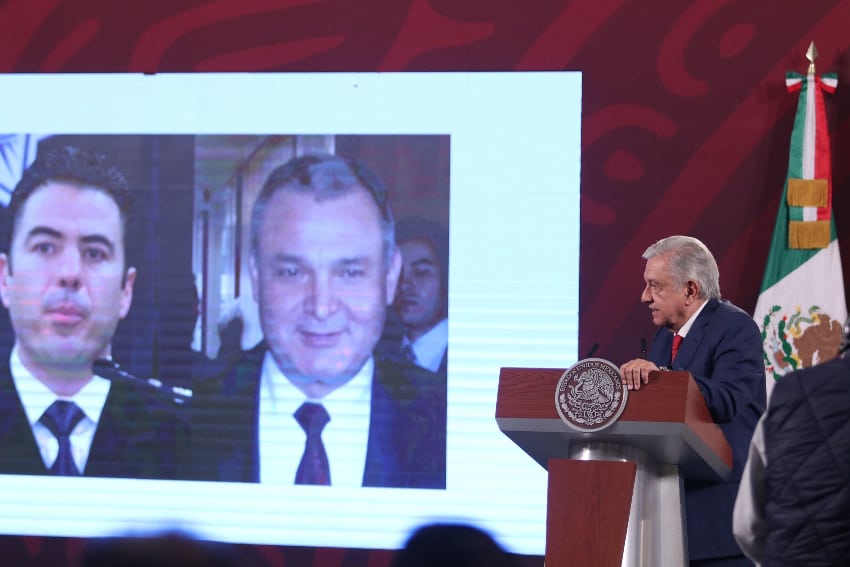 The newspaper cited unnamed people who spoke to Encinas about the hack as well as a forensic analysis conducted by the University of Toronto-based Citizen Lab, which has researched and reported on the use of Pegasus in Mexico.
The Times said there is "no definitive proof" which government agency used Pegasus to infiltrate Encinas' phone, but added that "the military is the only entity in Mexico that has access to the spyware, according to five people familiar with the contracts."
Encinas has accused the military of involvement in the abduction and presumed murder of 43 students in Guerrero in 2014, and declared bluntly earlier this year that five men killed in Nuevo Laredo, Tamaulipas were "executed" by soldiers.
The Times said that the deputy minister "has been one of the few people willing to criticize the military from inside" López Obrador's government.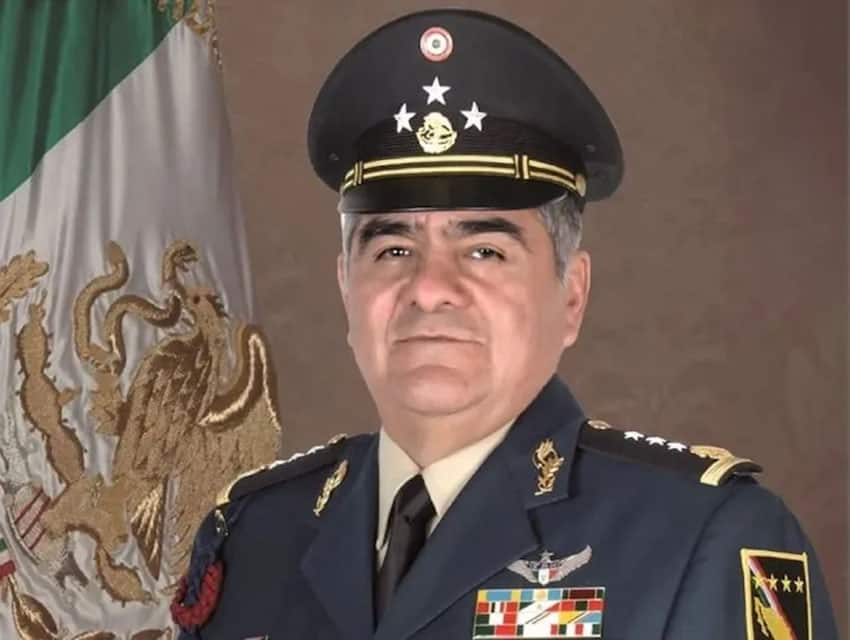 Asked about the newspaper's report at his morning press conference, the president said that Encinas had spoken to him about the espionage allegation, and that he told him to not "attach importance" to it because "there was no intention [of the government] to spy on anyone."
López Obrador said he didn't know whether Encinas had actually been spied on before repeating his assertion that his government doesn't spy on anyone, a claim at odds with an investigation published late last year that found that the Defense Ministry (Sedena) used Pegasus spyware against journalists and human rights defenders in 2019, 2020 and 2021.
The president acknowledged that Encinas told him that he had "probably" been a victim of espionage.
"By who? … It's not known. … What we have to be very conscious of is that nobody should be spied on; that was done before in the time of [former security minister and convicted drug trafficker Genaro] García Luna, when The New York Times and The Washington Post and The Wall Street Journal … said nothing and the media outlets in Mexico even less," López Obrador said.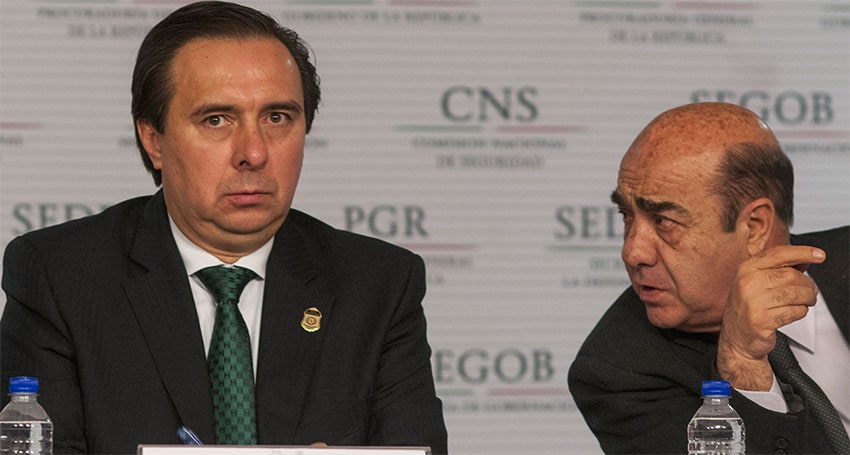 The president, who has allocated a wide range of non-traditional tasks to the military during his 4 1/2 years in office, said that the claim Encinas was spied on wouldn't be investigated simply because "we don't spy" and "we're not the same" as previous governments.
"We don't torture and in this government there are no massacres [by federal security forces] as there previously were, and human rights are respected," López Obrador said.
The publication of The New York Times report came a week after the Federal Attorney General's Office announced that it is prosecuting the former head of the now-defunct Criminal Investigation Agency, Tomás Zerón, and three other ex-officials in connection with the "illegal" purchase of the Pegasus spyware system in 2014.
The Centro Prodh human rights organization said on Twitter Tuesday that it was regrettable that López Obrador was "playing down espionage that his administration carries out against human rights defenders, journalists and … even the deputy minister for human rights."
"… Everything points to the army being behind the current use of Pegasus. Our solidarity with … Alejandro Encinas and his team. The attacks against him show that his human rights work has faced internal obstacles," the organization said.
The Mexico branch of press freedom advocacy organization Article 19 said there is "ample evidence" that the army has used Pegasus against human rights activists and journalists, and described López Obrador's refusal to investigate the armed forces in light of The New York Times report as "regrettable."
"We condemn that the government maintains complicit silence about military espionage, hides information about the acquisition of Pegasus and covers up its illegal use by the Military Intelligence Center," Article 19 MX said in another tweet.
Eduardo Bohórquez, head of the Mexican chapter of international nonprofit organization Transparency International, told The Times that "if someone as close to the president as Alejandro Encinas is targeted, it's clear there's no democratic control over the spy tool."
"There's no checks and balances," he added. "The military is a superpower with zero democratic oversight."
Mexico News Daily