Author: MND Staff
Publish date: 2023-05-23 17:14:26
mexiconewsdaily.com

Read all
President López Obrador on Tuesday suggested that the government could buy a majority stake in the bank Citibanamex if the sale to Grupo México doesn't go ahead.
The mining and infrastructure conglomerate controlled by billionaire businessman Germán Larrea is believed to be close to finalizing a US $7 billion deal to purchase Citibanamex from the United States-based Citigroup, which announced its intention to sell in January 2022.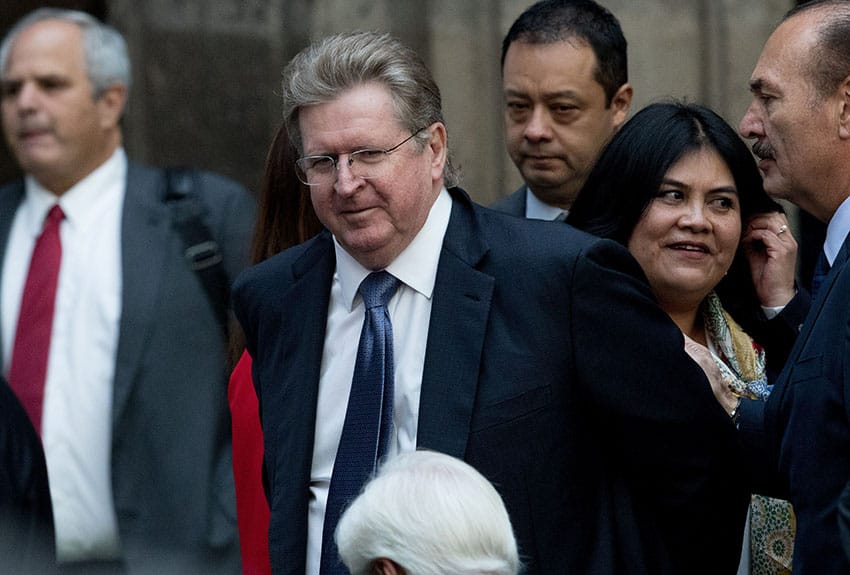 However, there was speculation on Monday that Grupo México wouldn't proceed in light of the government's takeover of part of the railroad operated by its subsidiary Ferrosur.
At his morning press conference, López Obrador displayed a tweet from a well known journalist that claimed that Larrea had decided against the purchase.
"I'm not going to pay US $7 billion for something they can take away from me tomorrow," Larrea was quoted as saying by Dario Celis, an El Financiero columnist.
"Later it was known that it's a lie," López Obrador said. "But I got excited because [I thought] if he's not going to buy it there's a possibility to create a public-private association."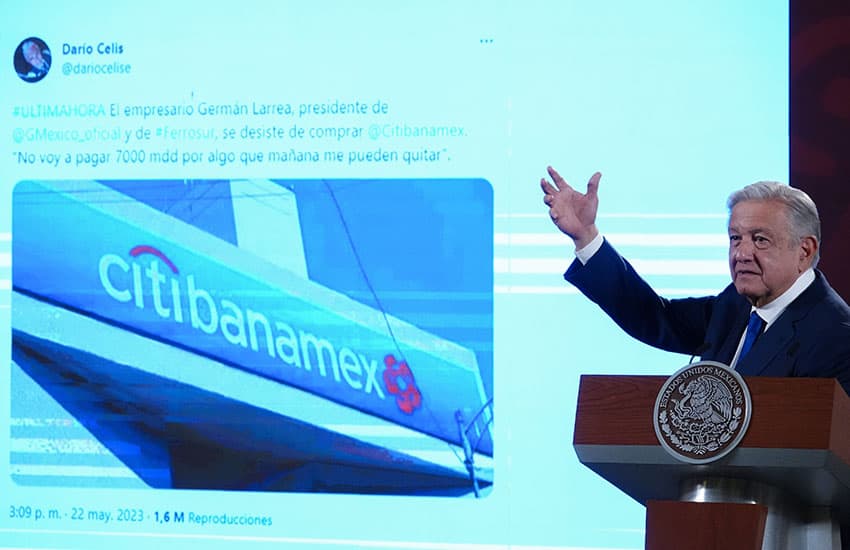 Asked specifically whether the government would consider buying the bank, the president responded:
"Yes, because supposing [the sale price] was $7 billion, they would have to pay about $2 billion or a bit more in taxes. So [there would be] $5 billion left [to pay] and the people of Mexico would be interested in having shares [in the bank]."
López Obrador said that the government could purchase a majority stake in Citibanamex and wouldn't stand to lose anything because banking is a "perfect business."
"Do you know how much the banks earned [in Mexico] last year? Two-hundred and forty billion pesos. This bank … is among those that earned the least, but it still must have earned 8 or 10 billion pesos," he said.
With reports from Milenio, El Financiero and Reforma