Author:
Publish date: 2023-03-18 13:16:28
www.gva.be

Read more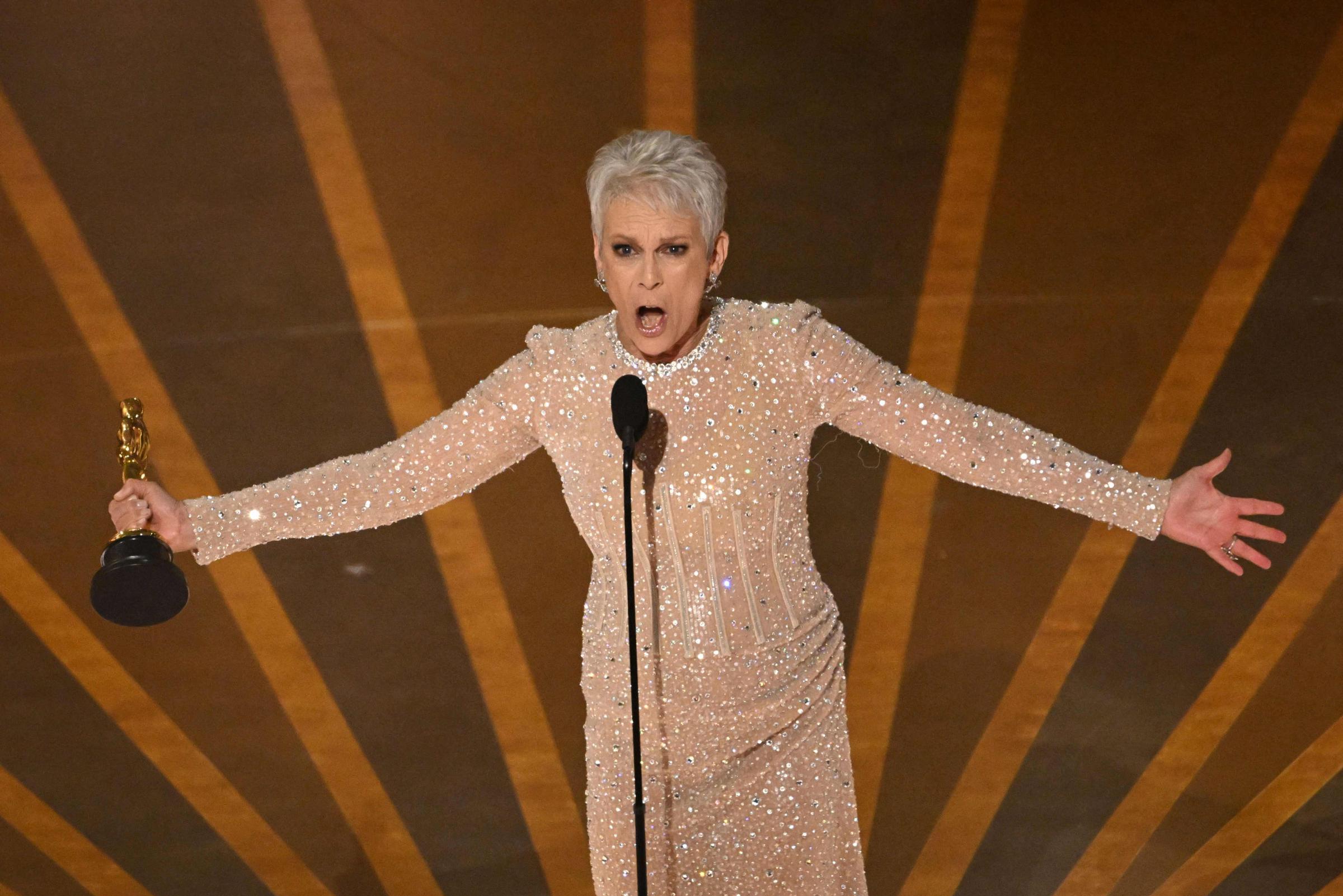 Dat Jamie Lee Curtis enorm blij was met haar allereerste Oscar, bewees haar bevlogen speech en de tranen die daarbij hoorden tijdens de show. Haar vreugdesprong ook, al bleef die niet zonder gevolgen.
Op Instagram deelt de 64-jarige bejubelde actrice een foto van haar trofee, met daarnaast de bot waarin haar voet en enkel dezer dagen zitten. "De sensatie van de overwinning en de pijn van de voet", schrijft ze daarbij. Wat ze precies opliep bij de sprong op haar hakken, geeft de actrice niet mee. Dat het een pijnlijke ervaring was, blijkt wel.
Curtis won vorige week haar allereerste Oscar. Ze won die in de categorie Beste vrouwelijke bijrol in de film Everything everywhere all at once. Na de uitreiking maakte ze bekend het beeldje niet als hem of haar te zullen benoemen, maar als hen/hun. In het meervoud dus, als eerbetoon aan haar trans dochter Ruby.
Hier staat ingevoegde content uit een social media netwerk dat cookies wil schrijven of uitlezen. U heeft hiervoor geen toestemming gegeven.
Author:
Publish date: 2023-03-18 13:16:28
www.gva.be

Read all